It's with great sadness, that we report that the great Haskell Wexler passed away on December 27, 2015. Haskell was an integral part of the Woodstock Film Festival family since its inception in 2000, and we will miss him enormously.
Wexler visited the Festival often and took part in screenings, panels, concerts and career day events, where he talked with local high school students about his experience as a filmmaker, a documentarian, and a human being.
In 2008, he was presented an honorary Lifetime Achievement Award. "Haskell Wexler's outstanding talent as a cinematographer, his unique voice as a director, and his unwavering passion as a social activist have been an inspiration and a guiding light to the Woodstock Film Festival audience and to the film community at large," said Woodstock Film Festival Co-Founder and Executive Director Meira Blaustein.
Since 2001, the Woodstock Film Festival has been honored to present the Haskell Wexler Best Cinematography Award. The winner was selected by Wexler himself and judged on distinct parameters. "Professional cinema image taking should integrate, serve, interest, and enhance the story," explained Weller. "I judge Cinematography not just for a story well told, but for what the story is." For a list of winners, see Haskell Wexler Best Cinematography Award.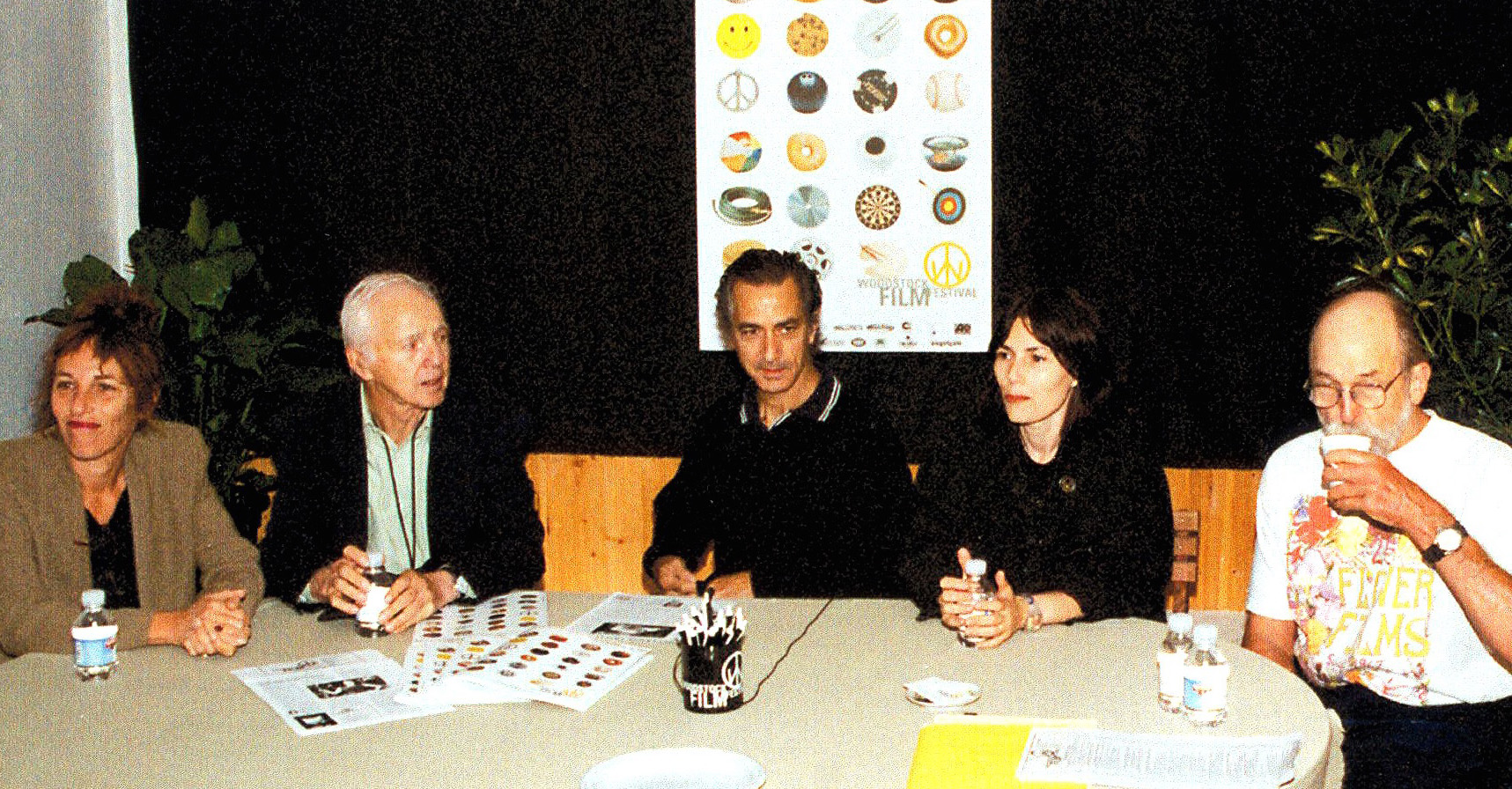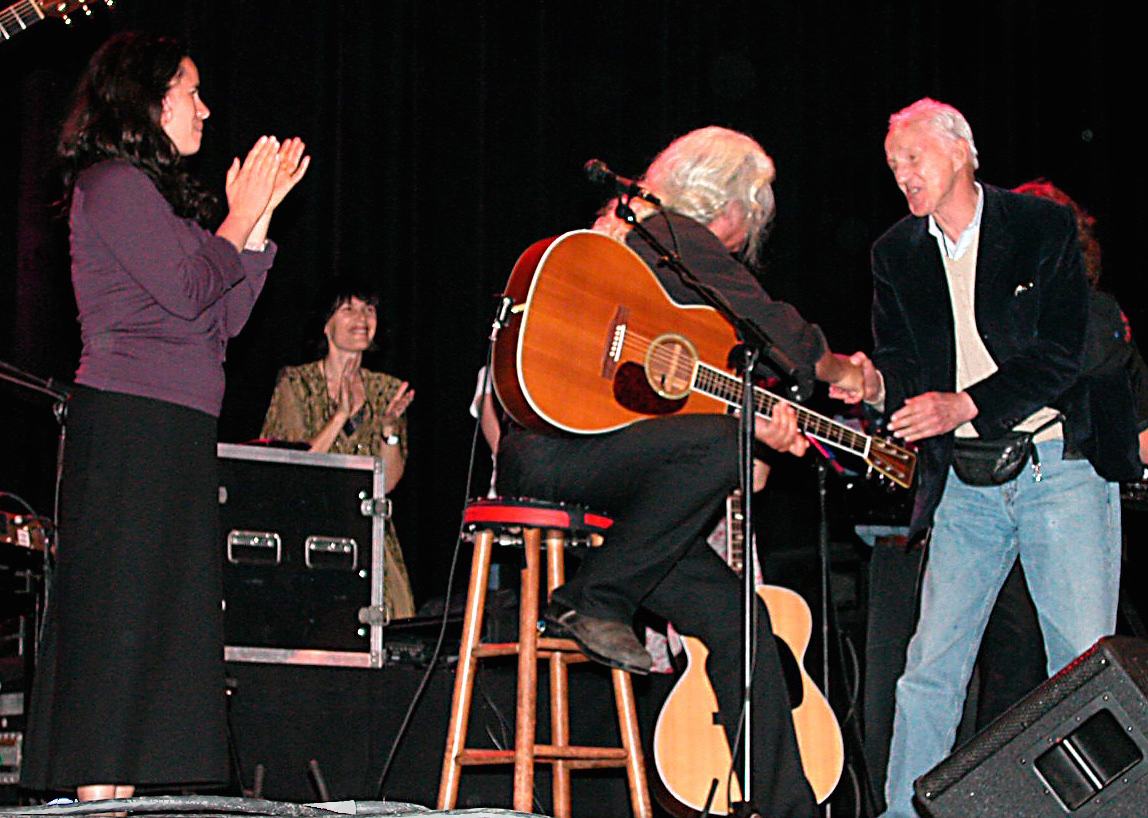 Legend is not a term used lightly to describe Haskell who is one of the cinematographers with a star on the Hollywood Walk of Fame. He won two Best Cinematography Oscar; one for "Who's Afraid of Virginia Woolf?" (the last black and white film to receive the honor) and another for the Woody Guthrie biopic "Bound for Glory." Wexler was also credited as additional cinematographer on Days of Heaven (1978), which won a Best Cinematography Oscar for Nestor Almendros. He was nominated for three other films – "One Flew Over the Cuckoo's Nest," (1975) John Sayles' film "Matewan" (1987) and Ron Shelton's "Blaze" (1989). Other film credits included the anti-war classic "Coming Home" and the racial drama "In the Heat of the Night," featuring Sidney Poitier and Rod Steiger. Wexler worked with many directors including Elia Kazan, Mike Nichols, Milos Forman, Hal Ashby, Norman Jewison and George Lucas.
In addition to his work as a cinematographer, Wexler was a passionate documentarian. He directed a dozen documentaries including "The Bus" (1965), "Brazil: A Report on Torture" (1971), "Underground" (1976), "War Without Winners" (1978), "Latino" (1985), "Bus Riders Union" (2000), "Who Needs Sleep?" (2006), and "Four Days in Chicago" (2013). His seminal 1999 film "Medium Cool" mixed documentary and dramatic elements through a cameraman's POV to show the confrontation between Chicago police and protesters at the 1968 Democratic National Convention.
We are all so proud that he chose the Woodstock Film Festival for the Annual Haskell Wexler Award and we're even prouder of how he felt about us.
The world has lost a great man.
As 2015 comes to an end, all of us at the WOODSTOCK FILM FESTIVAL want to take a moment to wish you a very happy and healthy Holiday Season.
2016 is just around the corner and we are excited with the many projects we have already announced including a special February 6 screening of JACK OF THE RED HEARTS by Janet Grillo, the 4th Annual TASTE OF WOODSTOCK on May 25 and our SPIRIT OF WOODSTOCK Ceremony set for June 4. And of course, we're thrilled to announce that the 17th edition of the Woodstock Film Festival will take place October 13-16 so SAVE THOSE DATES.
Since 2000, the WOODSTOCK FILM FESTIVAL has presented events and films representing a broad segment of cultures, ethnicities and ages. Many films have explored American and World Culture and a variety of topics including political unrest, race, ethnicity, disability, sexuality, religion and our Spotlight of Women.
Annually, the festival screens more than 150 films in the towns of Woodstock, Rhinebeck, Kingston, Rosendale and Saugerties. Every year, over eighty percent of the participating filmmakers attend the festival, coming from all parts of the country and the world. That's a remarkable accomplishment, especially considering some of the established names that have joined us over the years.
Panels and workshops featuring industry leaders and pioneers are also a core component. A sampling of past panels include: Amazing Women in Film, The Issue Documentary, Artistic Expression in a Time of Censorship, Film & the Political Equation, and High Impact Documentary Filmmaking.
The Woodstock Film Festival also hosts the Annual CAREER DAY for local teens. Each year students from the region enjoy a day of interaction with filmmakers, actors, producers, writers, animators and others from the film business. CAREER DAY is a rare and highly practical opportunity for students, between ages 13-18, who are interested in film and media career opportunities.
Other projects include year round screenings, special events, and our sister organization, the Hudson Valley Film Commission, works tirelessly to create sustainable economic development by attracting, supporting and promoting regional film, video and media production. Three feature films just wrapped production: THE AFTER PARTY, SUPER DARK TIMES, and LOVE AFTER LOVE starring Andie McDowell. These efforts, which are provided free of charge, create millions of dollars in local economic development via crew and cast jobs, lodging, vendor rentals, location fees and more.
Please support our continued efforts and see you in 2016!
THANK YOU NEWSLETTER ADVERTISERS!