FIERCELY INDEPENDENT WOODSTOCK FILM FESTIVAL ANNOUNCES OFFICIAL 20th ANNIVERSARY LINEUP
FEATURING MORE THAN 100 FILMS, PANELS & EVENTS Wednesday, October 2ND – Sunday, October 6th
Opening Night Film Is Honey Boy, Directed by Alma Har'el, Starring Shia LaBeouf and Lucas Hedges
Centerpiece Film Is Portrait of a Lady on Fire, Directed by Céline Sciamma
closing night film is marriage story, directed by noah baumbach, Starring Adam Driver and Scarlett Johansson
Advance Single Admission Tickets Available Sept. 12. For complete Ticket and Program Information, Visit www.woodstockfilmfestival.org
Woodstock, NY (September 5, 2019): The Woodstock Film Festival today announced the full lineup for its landmark 20th Anniversary, taking place from October 2-6 in the historic Hudson Valley towns of Woodstock, Rhinebeck, Kingston, Saugerties, and Rosendale. Widely acknowledged for showcasing passionate, creative and thought-provoking work by some of today's most promising and accomplished independent filmmakers, this year's festival will showcase more than 50 features from around the world, as well as many short films, and will include panels, live performances, and other special events.
"Over the past twenty years the Woodstock Film Festival has been in the unique position to bring thousands of films and filmmakers to New York's Hudson Valley," says Festival Co-Founder and Executive Director Meira Blaustein. "Working together with filmmakers and community members alike, we have brought attention to pressing social issues, offered platforms for talented new voices, spurred career opportunities, and continued to serve as a cultural, educational and economic engine to the region, and we are deeply grateful to all who have worked and collaborated with us."
Blaustein adds: "Woodstock is a name that has long conjured a spirit of artistry, progressive thinking, and independence, and true to its namesake, this year's lineup reflects that."
Opening Night Film: Award-winning filmmaker Alma Har'el's Honey Boy, from a screenplay by Shia LaBeouf, based on the actor's struggles to reconcile with his father and deal with his own mental health.
Centerpiece film: Céline Sciamma's Portrait of a Lady on Fire, which won Best Screenplay at the Cannes Film Festival this year. This seductive period drama, with an all-female cast, centers on a rebellious noblewoman and the artist tasked with painting her portrait.

Closing Night Film: Academy Award-nominated filmmaker Noah Baumbach's Marriage Story, an incisive and compassionate portrait of a marriage breaking up and a family staying together. The film stars Scarlett Johansson and Adam Driver. Laura Dern, Alan Alda, and Ray Liotta co-star.
20th anniversary free pre-festival community event: As a special thank you gift to the community, the Festival presents a screening of Oscar-winning filmmaker Roger Ross Williams' The Apollo, Tuesday, Oct. 1st, at the Ulster Performing Arts Center in Kingston.
Kicking off the Festival, the World Premiere of Tarik Benbrahim's Simon Shaheen: A Musical Journey, taking us on a fascinating adventure through the world of classical Arabic music with the world renowned oud and violin virtuoso. A live performance by Shaheen and fellow musicians will follow the screening on Wednesday, Oct. 2nd.
Special guests include this year's honorary Trailblazer Award recipient Abigail Disney; actors Matt Dillon, Rosie Perez, Karen Allen, and Talia Balsam; filmmakers Julie Taymor, Rebecca Miller, Barbara Kopple, Pamela Yates, Alex Smith, Robert Stone, Geralyn Dreyfus, Marshall Curry, Ellen Kuras, Ron Nyswaner, Bill Plympton, Signe Baumane, and Joe Berlinger; Palestinian oud and violin artist Shimon Shaheen; folk music icon Janis Ian; musicians Robert Burke Warren and Billy Martin, and climate change and gun reform activists, including March for Our Lives co-founder Cameron Kasky; and more.

Download the full pre-festival program with schedule and descriptions here.
Images, press kits and other assets can be downloaded here.
program highlights
Woodstock is a place synonymous with music, counterculture, and live performance, making it particularly important for the Festival to include programming that captures the maverick spirit of its namesake:
Two documentaries encapsulating these themes are Patrick Waldrop's I Want My MTV, which documents the origins of the now iconic television station, and Jason Miller's Not Not Jazz, a world premiere, which will be followed by a live drum solo by Billy Martin of Medeski, Martin and Wood.
The David Bowie-inspired Speed of Life, a New York premiere by Woodstock Film Festival alum Liz Manashil, will start off with a live cover of the late superstar's most memorable songs by Robert Burke Warren.
The Woodstock Film Festival has always supported the work of both established and emerging women filmmakers from around the world. This year 23 films, nearly half of all selected features, are directed by women, including two world premieres:
Award-winning filmmaker Cheryl Horner McDonough's Parkland Rising, executive-produced by Katie Couric and will.i.am, follows student activist David Hogg, artist/activist Manuel Oliver, whose son Joaquin was one of the Parkland victims, and others connected to the February 2018 school shooting at Marjory Stoneman Douglas High, as they build a national movement for gun reform. To mark this premiere, on Friday afternoon, Oct 4, Manuel Oliver will paint a mural in Woodstock that will "combine psychedelic vibes, street art, and activism with a strong statement from Joaquin 'Guac' Oliver." Cameron Kasky, Parkland survivor and co-founder of March for Our Lives, along with filmmakers and other subjects will attend for a post-screening Q&A.
Inez & Doug & Kira, a suspenseful dark drama from Julia Kots that tells a tale of collateral damage wrought by mental illness. Principal cast and crew will be in attendance.
The Festival continues its spotlight on LGBTQ+ cinema:
Brazilian filmmaker Flavio Alves' The Garden Left Behind, a New York premiere and audience award-winner at South By Southwest, which follows the plight of thirty-year-old Tina, an outspoken advocate for transgender rights trying to survive as an undocumented immigrant in New York City. Many of the film's cast will be in attendance.
A Night at Switch n' Play, a documentary by Cody Stickels about a Brooklyn-based queer performance collective, will feature a live burlesque/cabaret performance by the group at Woodstock's historic Colony Theater.
Guest Programmer Roger Ross Williams (The Apollo) selected two films that focus on diversity:
David Charles Rodrigues' Gay Chorus Deep South, which follows the San Francisco Gay Men's Chorus as they embark on an activist tour through the Bible Belt in response to a wave of discriminatory anti-LGBTQ laws passed in the region.
Lisa Cortes' (Precious) and Farah X's The Remix: Hip Hop x Fashion, which highlights the overlooked contributions of the genre's black designers and stylists whose iconic pieces and creative guile challenged luxury fashion gatekeepers.
Additional World Premieres:
When the rule of law fails, one man takes matters into his own hands, in Aengus James's After the Murder of Albert Lima, executive-produced by Meredith Vieira (Today Show, The View). In this pulse-pounding documentary, thirteen years of fruitlessly seeking justice for his murdered father forces Paul Lima to travel to Honduras with two American bounty hunters to capture the killer.
Films centering on the struggles of young people are encompassed by Aaron Fisher's Inside the Rain, a story of a man who suffers from bipolar disorder, with a stellar ensemble including Rosie Perez, and Jeff Roda's directorial debut, 18 To Party, a nostalgic love letter to Generation X and teenage angst.
The Festival will also present 70 films in ten short film programs, including music videos, short docs, animation and more, all by diverse filmmakers from across the globe, from emerging to award winning, including Bill Plympton, James Franco, Marshall Curry and more.
talks & panels
The Festival continues its conversation series with notable industry talent, including talks with Emmy-winning producer Abigail Disney, who will receive the Festival's honorary Trailblazer Award; actor Matt Dillon (Crash, There's Something About Mary); screenwriters Ron Nyswaner (Philadelphia, The Painted Veil, Soldier's Girl, Homeland, Ray Donovan) and Anya Leta (Homeland), who are collaborating on a new series for FX; folk music icon Janis Ian; and two panel discussions: one spotlighting women in film and media, and another bringing together filmmakers focused on trending issues including climate change, gun reform, and immigration.
virtual reality
Ever in tune with emerging mediums, the Festival will host a Virtual Reality Lounge at 11 Jane Street Gallery in Saugerties, NY. Curated by Carol Silverman and Dario Laverde, this year's program will feature four VR experiences including Gloomy Eyes and Bonfire!, both currently screening at the Venice Film Festival.
youth initiatives
Off the silver screen, Woodstock remains committed to nurturing the next generation of filmmakers through its many events and initiatives. This summer marked the successful conclusion of the Festival's second annual Youth Film Lab, a free program for area high school students who learn how to create their own original works under the tutelage of veteran filmmakers. Their films will premiere during this year's festival as part of the Teen Films program.
Rounding out Woodstock's youth-focused programming is Career Day, an annual day-long event hosted at Onteora High School in Boiceville, NY, where accomplished film professionals meet with teens from area high schools to talk about their roles in the industry. One of the Festival's films will screen at the event, followed by an in-depth Q&A between students and filmmaker.
tickets
Advance single admission tickets will be available for purchase September 12 at www.woodstockfilmfestival.org, by calling (845)-810-0131, or at the Festival box office, located at 13 Rock City Road in Woodstock. A limited number of Full Festival Passes are available for purchase online or at the box office.
The box office will be open Wednesday through Sunday from 12pm-6pm starting September 12. During the festival from October 2-5, the box office will be open from 9am-7pm and will close at 6pm on the 6th. Reserve early as shows tend to sell out quickly. Tickets are available at the box office until four hours prior to the event. For sold-out shows, there will be a standby line at the screening venue on a cash only basis.
Please note that all events are subject to change. Check our website to confirm venues and times and for updated information about screenings, events, and panels.
FULL LINEUP
OPENING NIGHT
Honey Boy, Directed by Alma Har'el
CENTERPIECE
Portrait of a Lady on Fire, Directed by Céline Sciamma
CLOSING NIGHT
Marriage Story, Directed by Noah Baumbach
FREE PRE-FESTIVAL COMMUNITY EVENT
The Apollo, Directed by Roger Ross Williams
Williams also guest-progammed Gay Chorus Deep South and The Remix: Hip Hop X Fashion.
KICKOFF EVENT
Simon Shaheen: A Musical Journey, Directed by Tarik Benbrahim, World Premiere
Followed by a musical performance by Shaheen and fellow musicians
SPECIAL EVENT
A Night at Switch n' Play, Directed by Cody Stickels, Sneak Preview
Followed by a live burlesque/cabaret performance
RETROSPECTIVE SCREENING
Personal Velocity, Directed by Rebecca Miller
Followed by a talk-back with Miller
SPOTLIGHT SCREENING
Parasite, Directed by Bong Joon-ho
NARRATIVE FEATURES
#LIKE, directed by Sarah Pirozek
18 To Party, directed by Jeffrey Roda, World Premiere
Adolescence, directed by Ashley Avis, East Coast Premiere
Ash, directed by Andrew Huculiak, U.S. Premiere
Banana Split, directed by Benjamin Kasulke, New York Premiere
The Cat and The Moon, directed by Alex Wolff, East Coast Premiere
Clemency, directed by Chinonye Chukwu
Colewell, directed by Tom Quinn, New York Premiere
Foster Boy, directed by Youssef Delara, East Coast Premiere
The Garden Left Behind, directed by Flavio Alves, New York Premiere
Imaginary Order, directed by Debra Eisenstadt, New York Premiere
Inez & Doug & Kira, directed by Julia Kots, World Premiere
Inside The Rain, directed by Aaron Fisher, World Premiere
The Last Color, directed by Vikas Khanna
Once Upon a River, directed by Haroula Rose, New York Premiere
Run With The Hunted, directed by John Swab, U.S. Premiere
Seneca, directed by Jason Chaet
South Mountain, directed by Hilary Brougher
Speed of Life, directed by Liz Manashil, New York Premiere
Swallow, directed by Carlo Mirabella-Davis
Synonyms, directed by Nadav Lapid

The True Adventures of Wolfboy, directed by Martin Krejčí, East Coast Premiere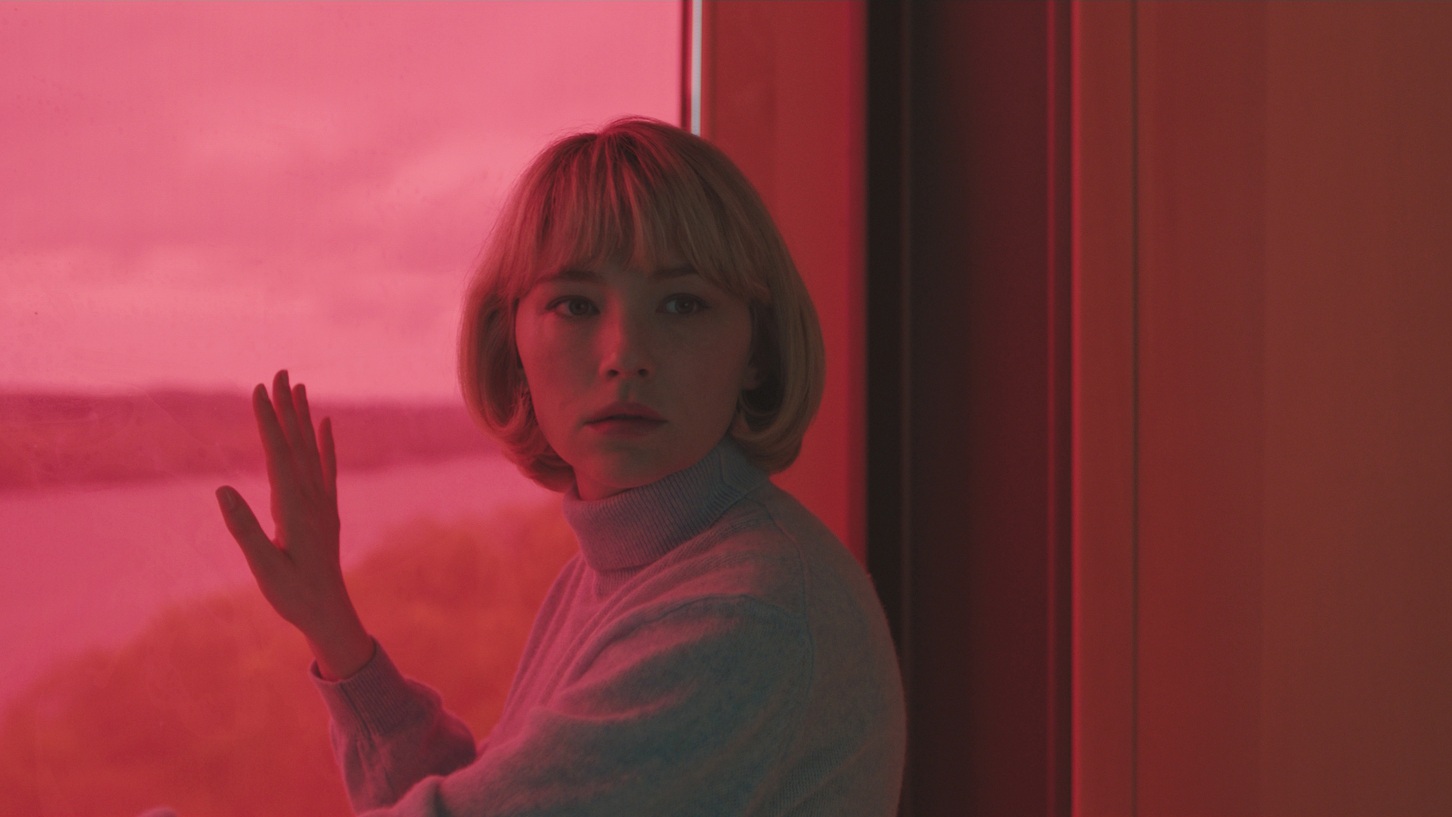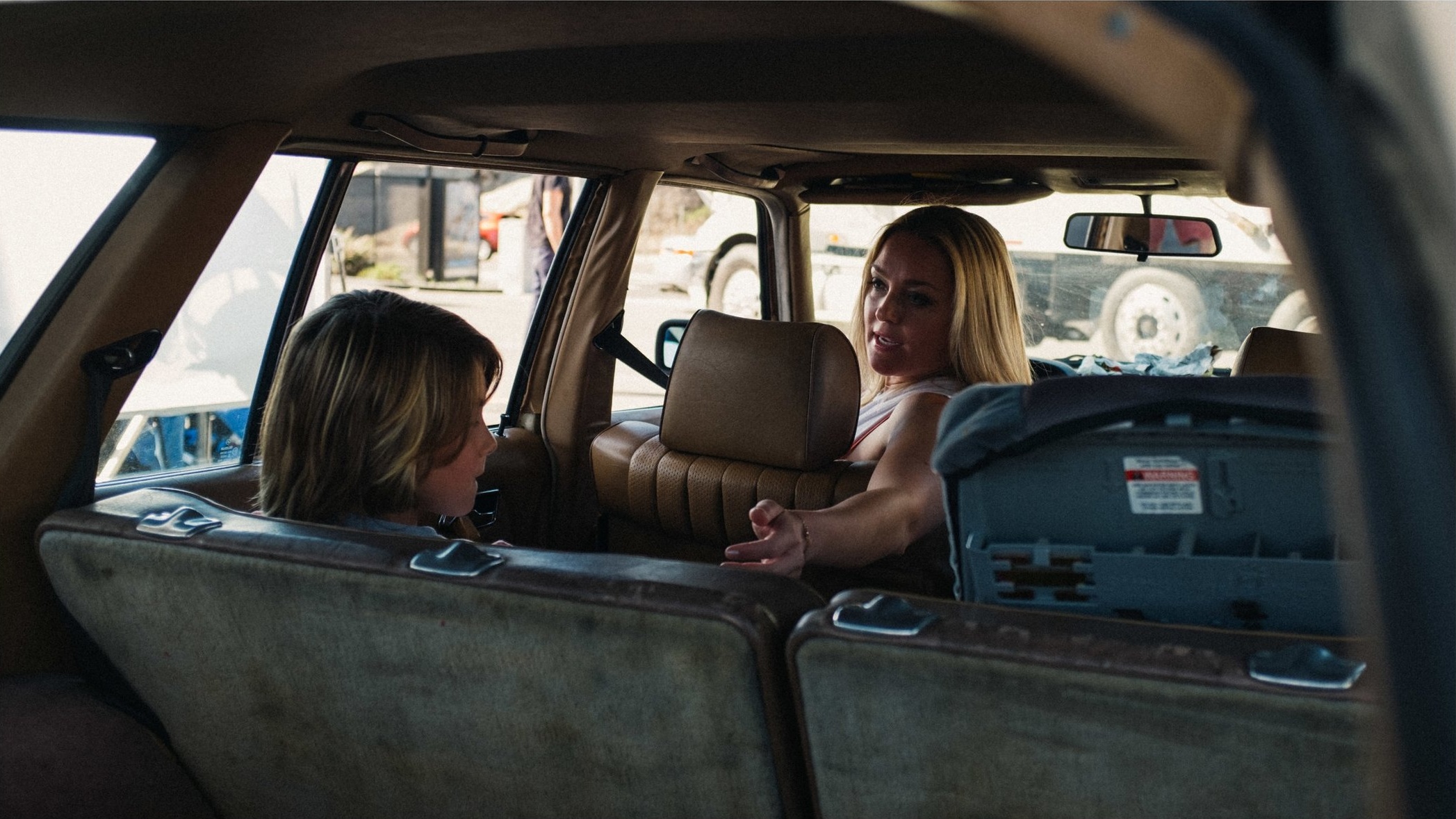 DOCUMENTARY FEATURES
17 Blocks, directed by Davy Rothbart
Accept The Call, directed by Eunice Lau
After the Murder of Albert Lima, directed by Aengus James, World Premiere
Animation Outlaws, directed by Kat Alioshin, East Coast Premiere
Bamboo Stories, directed by Shaheen Dill-Riaz, North American Premiere
Bully. Coward. Victim. The Story of Roy Cohn, directed by Ivy Meeropol
Ernie & Joe, directed by Jenifer McShane
Gay Chorus Deep South, directed by David Charles Rodrigues
I Want My MTV, directed by Tyler Measom, Patrick Waldrop
Land of Little Rivers, directed by Aaron Weisblatt, World Premiere
Letter to the Editor, directed by Alan Berliner, East Coast Premiere
Made in Boise, directed by Beth Aala, New York Premiere
Maxima, directed by Claudia Sparrow, U.S. Premiere
Museum Town, directed by Jennifer Trainer, New York Premiere
New Homeland, directed by Barbara Kopple
Not Not Jazz, directed by Jason Miller, World Premiere
Nothing Fancy, directed by Elizabeth Carroll, East Coast Premiere
Paradise Without People, directed by Francesca Trianni, East Coast Premiere
Pariah Dog, directed by Jesse Alk, East Coast Premiere
Parkland Rising, directed by Cheryl Horner McDonough, World Premiere
The Condor and the Eagle, directed by Clement Guerra, World Premiere
The Pollinators, directed by Peter Nelson, New York Premiere

The Remix: Hip Hop X Fashion, directed by Lisa Cortes, Farah X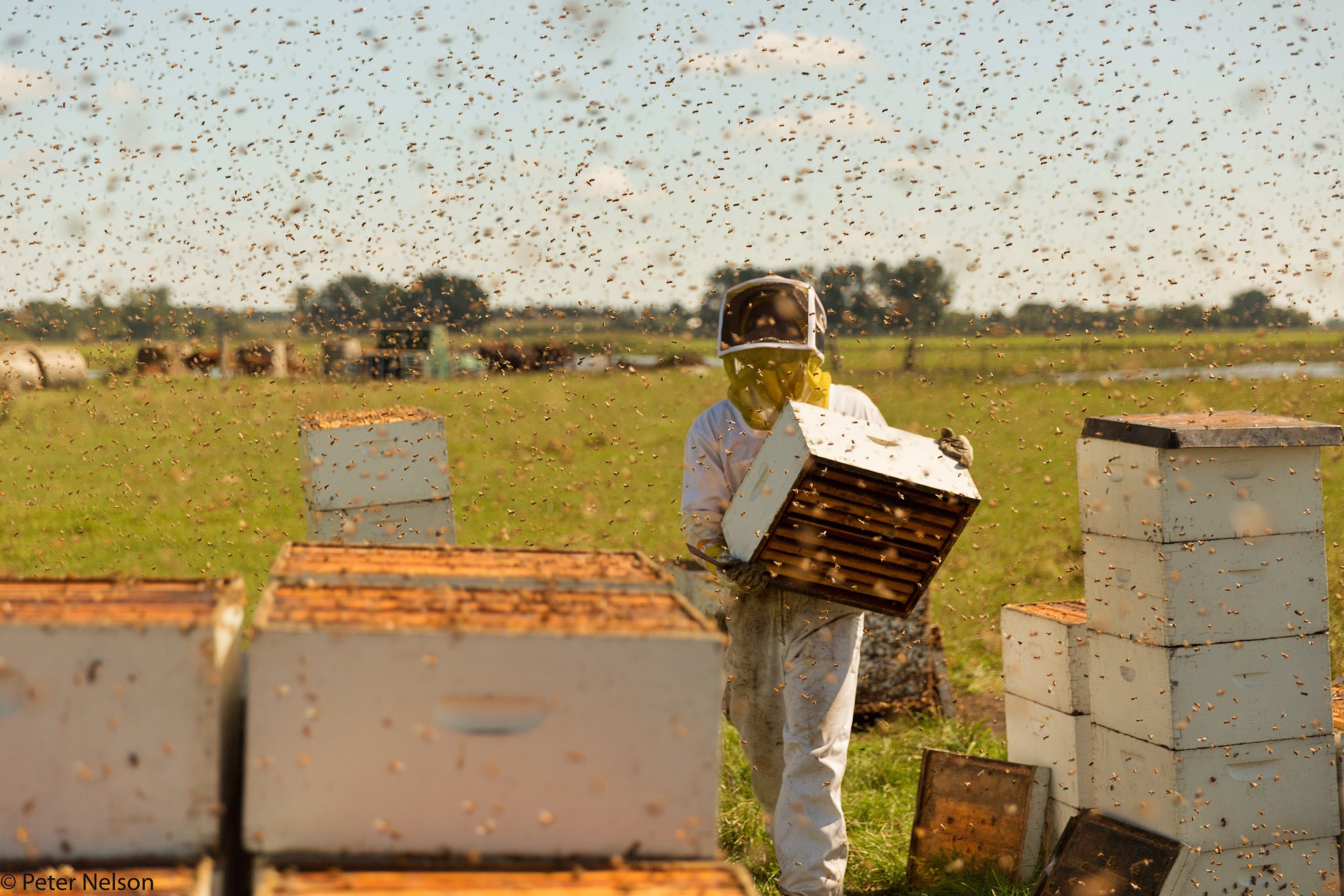 SPECIAL PROGRAMS
Spotlight on Women
Parkland Rising, Honey Boy, Speed of Life, #LIKE, Adolescence, Clemency, Once Upon A River, Portrait of a Lady on Fire, Maxima, Ernie & Joe, Paradise without People, Imaginary Order, Accept the Call, South Mountain, Inez & Doug & Kira, Personal Velocity, Animation Outlaws, Made In Boise, Museum Town, New Homeland, Nothing Fancy: Diana Kennedy
LGBTQ Focus
A Night at Switch n' Play, Bully. Coward. Victim. The Story of Roy Cohn, Gay Chorus Deep South, The Garden Left Behind
Exposure (Programming focused on films that explore and challenge social, political and environmental themes)
Foster Boy, Accept the Call, After the Murder of Albert Lima, New Homeland, The Pollinators, Pariah Dog, Parkland Rising, Maxima, Paradise without People, The Condor & The Eagle, Ernie & Joe
Focus on Music
The Apollo, Simon Shaheen: A Musical Journey, Gay Chorus Deep South, I Want My MTV, Not Not Jazz
Films of the Hudson Valley (Featuring films shot locally)
The Pollinators, #LIKE, Swallow, Once Upon A River, Not Not Jazz, South Mountain, Land of Little Rivers
World Cinema
Parasite, Synonyms, Ash, The Last Color, The Condor & The Eagle, Portrait of a Lady on Fire, Bamboo Stories, Maxima, Paradise without People, Pariah Dog
Guest Programming (selected by roger ross williams)
Gay Chorus Deep South, The Remix: Hip Hop X Fashion
SHORTS
All In A Day's Work
LP, directed by Alexander Esteyatse, Sides of a Horn, directed by Toby Wosskaw The Therapist, directed by Ron Eyal. To Hell with Codes, directed by Leopold Legrand.
Animation
Back to the Moon, directed by Fx Goby & Helene Leroux. Break Down, directed by Emmett Goodman. Candy Shop, directed by Patrick Smith. Carlotta's Face, directed by Valentin Riedl & Frédéric Schuld. Charles Darwin, Family Man, directed by Steven Kraus. Conception: Matt + Richard, directed by Margaret Cheatham Williams. Going Ape, directed by Nicolas Lesaffre and Charles Blanchard. Greyish, directed by Eghbal Shirzael. Hell of a Week, directed by Damien Bastelica. I Ain't Gonna Suffer, directed by Jennifer Klockner Mother's Song, directed by Signe Baumane. New York City Sketchbook, directed by Willy Hartland. The Opposites Game, directed by Anna Samo and Lisa LaBracio. Ride, directed by Richard O'Connor. Sex & Violence 3, directed by Bill Plympton. Stray Cat Ah Q, directed by Mulan Fu. Sweet Night, directed by Lia Bertels.

Comedy
The Big Break, directed by Philip Andelman. Boccamazzo Construction - We Build "Walls"!, directed by Paul Riccio. Marriage Material, the Musical!, directed by Oran Zegman. Terrible Accident at the Bread Factory, directed by Katelyn Douglass and Drew Angle.
Growing Pains
I Remember Ashes, directed by Graham Turner. Lolo, directed by Leandro Goddinho, Paulo Menezes. Miller & Son, directed by Asher Jelinsky. This Perfect Day, directed by Lydia Rui.Word is Bond, directed by Alexandra Mastoon.
Obligations
Birth of a Poet, directed by James Franco, Pedro Gómez Millán. Desperate? Defeated? Depressed?, directed by A.D. Burnett. Detained, Directed by Khushnuda Shukurova. Evaluation, directed by Eyal Tzadik and Yotam Kislev. In Fields Forlorn, directed by Dante DeSario.
Short Docs I
A Close Shave, directed by MIchele Aboud. A Sister's Hope, directed by Michael Marantz. Incoming, directed by Dan Debrey. The Last Trap Family, directed by Hudson Lines. Mike Osterhout & the Church of the Little Green Man, directed by Roderick Angle. We Are Forbidden, directed by Brian Lindstrom and Cheryl Strayed.
Short Docs II
Breach of Trust, directed by Mishal Mahmud. Gun Show, directed by Richard Chisolm. Three Chords And The Truth, directed by Virginia Heath.
Woman
Evelyn x Evelyn, directed by Eric Pumphrey. I: Ayn Rand, directed Alexander Koltchak. The Neighbors' Window, directed by Marshall Curry. Our Albertinia, directed by Chantel Clark. Tattoo, directed by Farhad Delaram. I, Candy, directed by Candy Kugel (screens prior to Animation Outlaws).
Music Videos Online
Alive, Temporarily, directed by Kate Hoffman. Can't Speak, directed by Decora and Rob Mostransky. Cocaine March, directed by Ilya Belov. The Final Piece, directed by Maris Jones. Mongol, directed by Hao Zheng. Playing With Fire, directed by June Hucko. Royal Republic, directed by Leo & Auml Kesson. Violent Water, directed by Danny Chandia.
teen films
Control Yourself, directed by Zoe Takaki. Curtains, directed by Yoni Azulay. Dear America, directed by Molly E. Smith and Sage Croft. Epilogue to a Friendship, directed by Trudy Poux. The Grassy Null, directed by Jacob Pfeffermann. Mean with Envy, directed by Starla Bollé. Meeting at Half Past Five, directed by Daria Litvichenko. The Rule of Fours, directed by Max Rogoff. Same Blood, directed by Malcolm Grover. The Second, directed by Zoe Harvey.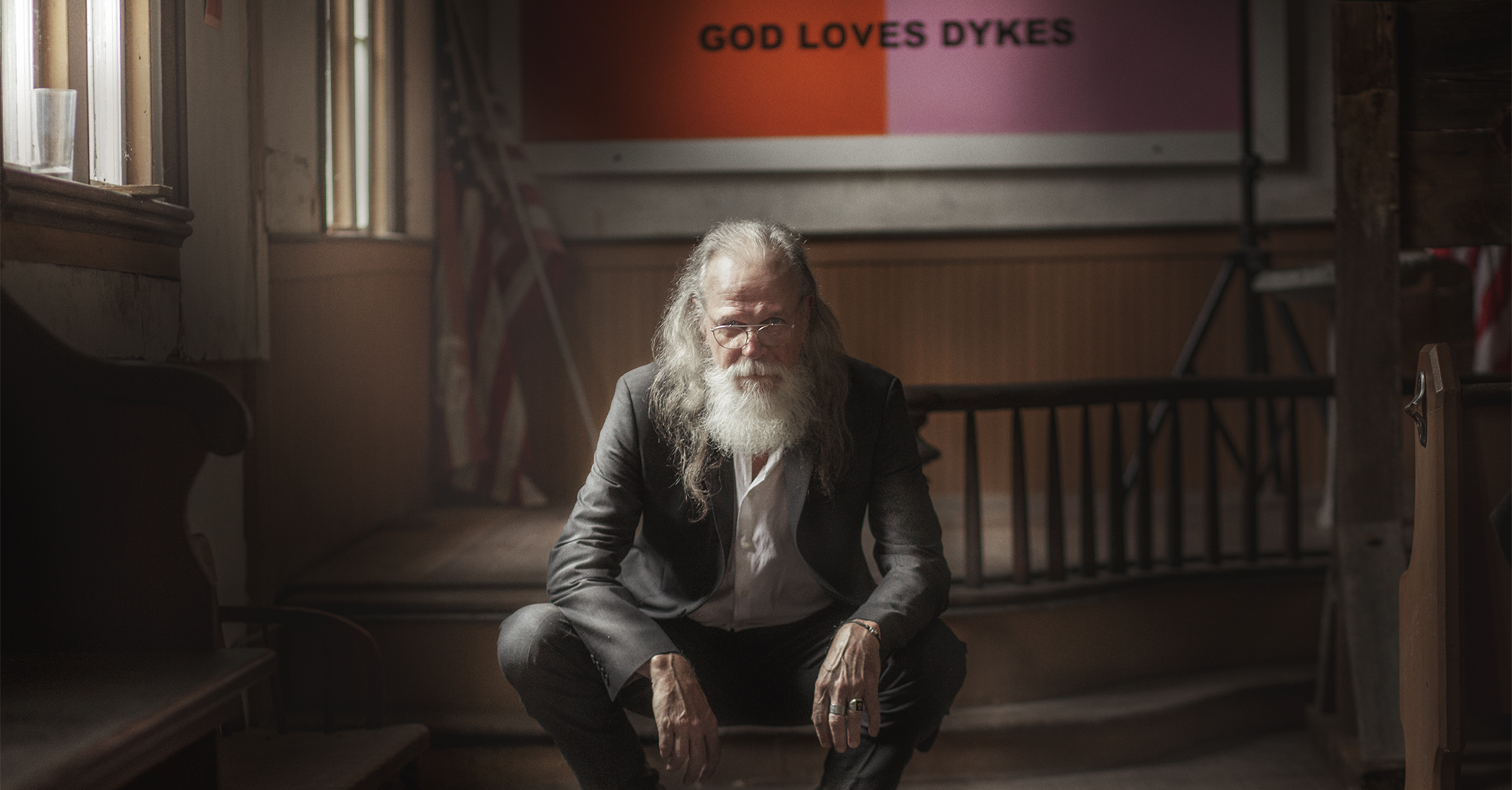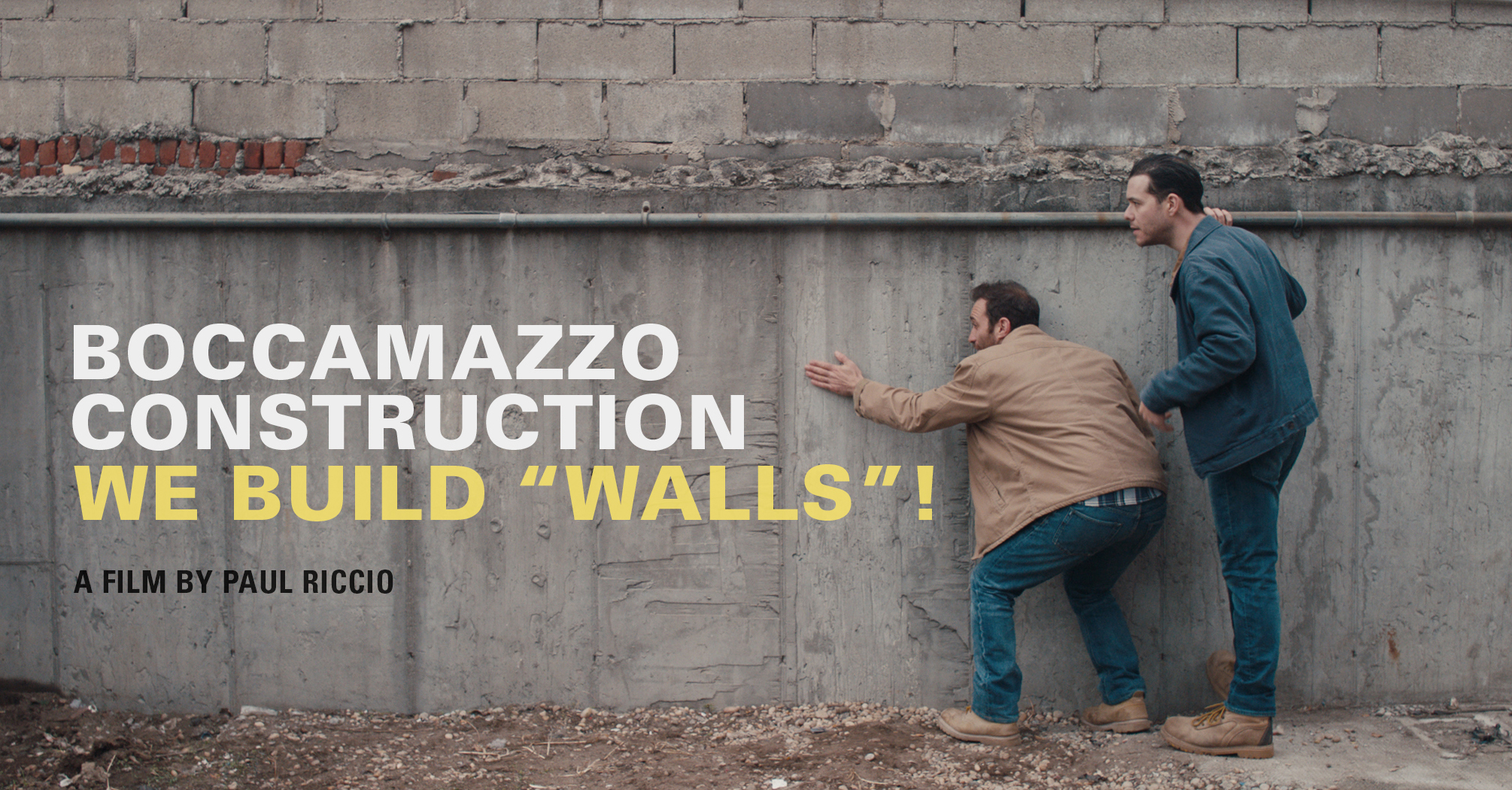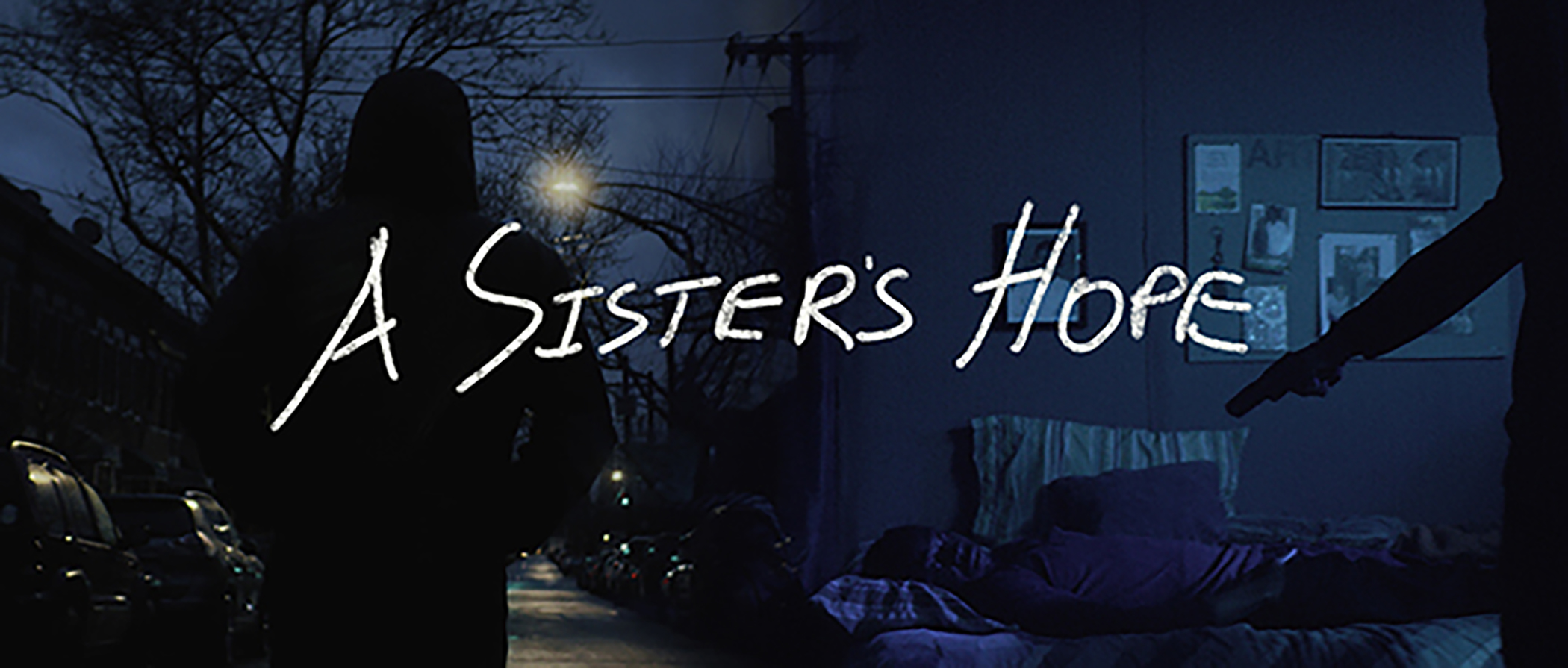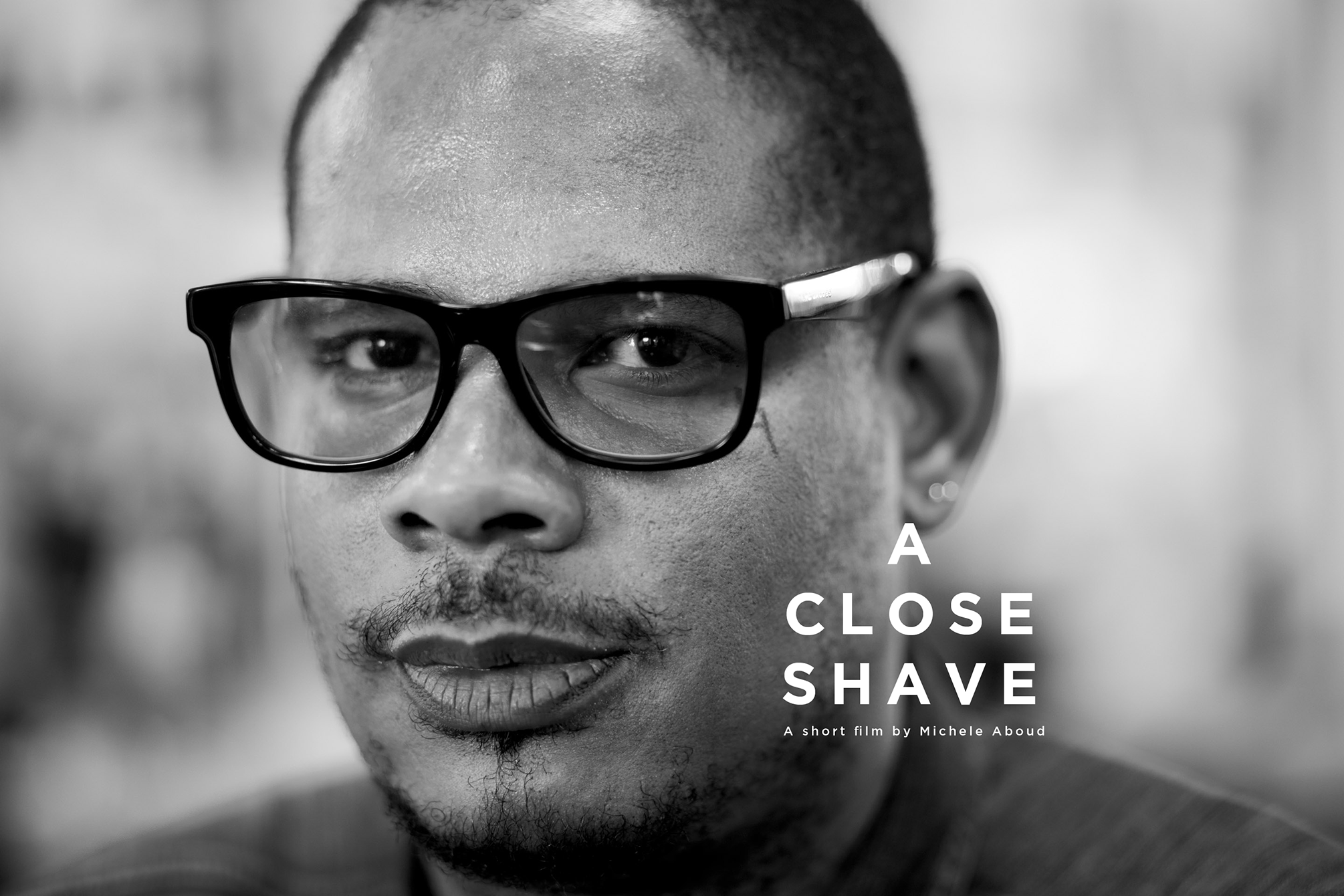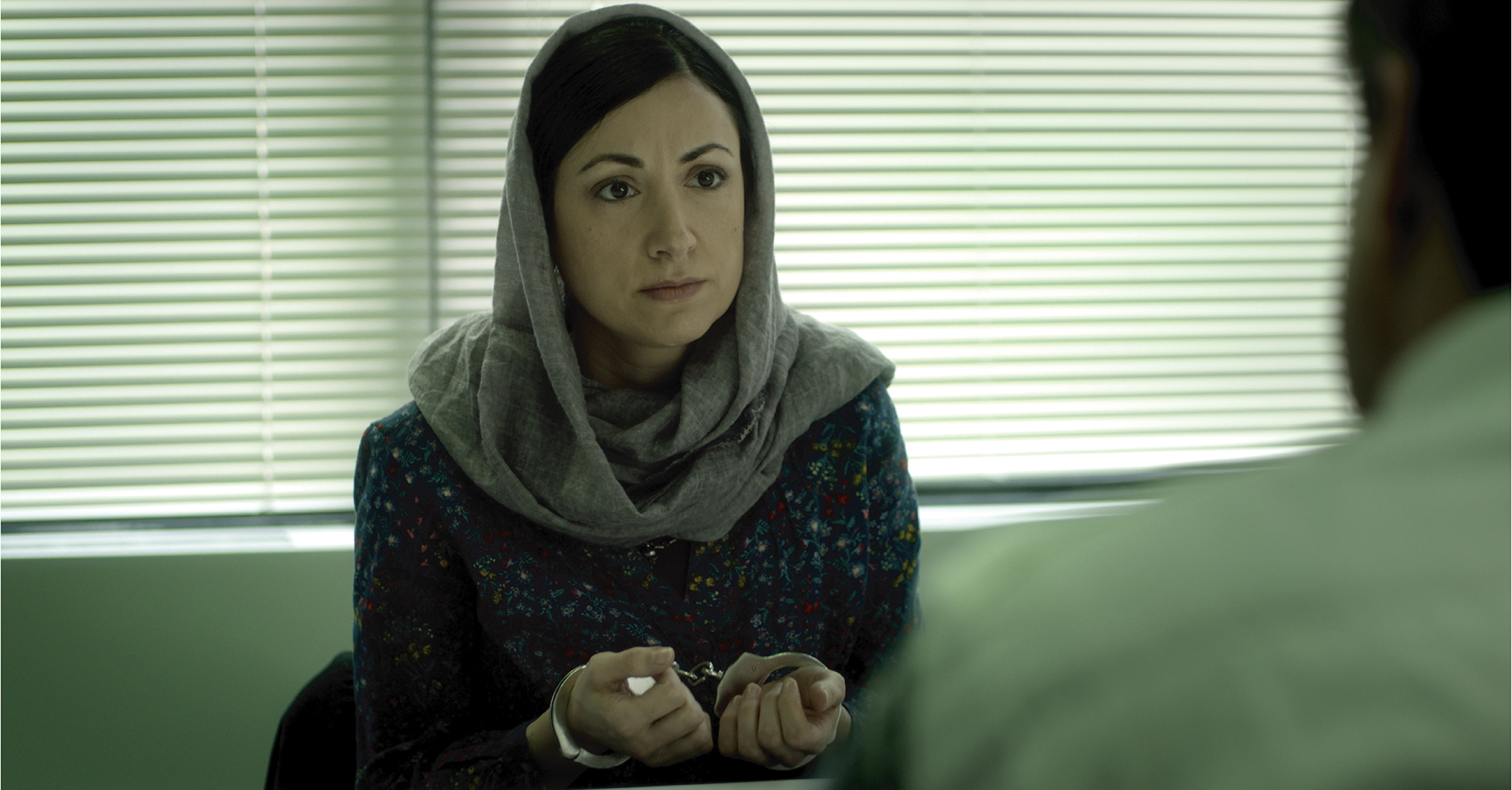 About The Woodstock Film Festival
Widely acknowledged as one of the premiere independent film festivals in the U.S, its special 20th Anniversary festival will be celebrated Wednesday through Sunday, October 2-6, 2019, in Woodstock, Saugerties, Rosendale, Kingston, and Rhinebeck, NY. For more than two decades, the festival has brought together thousands of filmmakers, film lovers, artists, and musicians through the annual festival and outstanding year-round programming. The festival's year-round programming includes premiere screenings, panels, screenwriting workshops, youth film lab, and outstanding special events in New York's Hudson River Valley region.
The Woodstock Film Festival showcases passionate, creative, and thought-provoking work by some of today's most promising and accomplished independent filmmakers from all over the world. Woodstock Film Festival is a 501(c)(3) not-for-profit organization with a mission to present an annual program and year-round schedule of film, music, and art-related activities that promote artists, culture, inspired learning, and diversity. For more information, please visit www.woodstockfilmfestival.org.
***
Interviews, photographs, and video available upon request.
Images, press kits and other assets can be downloaded here.
MEDIA CONTACT:
Jaron gandelman | 845-679-4265 PRESS@WOODSTOCKFILMFESTIVAL.org