19TH ANNUAL FIERCELY INDEPENDENT
WOODSTOCK FILM FESTIVAL
ANNOUNCES OFFICIAL 2018 LINEUP
FEATURING MORE THAN 100 FILMS, PANELS & EVENTS
Wednesday, October 10th – Sunday, October 14th
WOODSTOCK, NY (Sept. 12, 2018) - The 2018 Woodstock Film Festival will showcase 9 World Premieres, 4 North American Premieres, 1 US Premiere, 12 East Coast Premieres and 8 New York Premieres.
Select highlights of this year's festival include:
OPENING NIGHT FILM: What They Had, directed by Elizabeth Chomko

CLOSING NIGHT FILM: A Private War, directed by Matthew Heineman

CENTERPIECE FILM: Wildlife, directed by Paul Dano

SPECIAL TRIBUTE SCREENING: Across The Universe, directed by Julie Taymor

MAVERICK AWARD recipient Julie Taymor
INDIVIDUAL TICKETS ARE AVAILABLE SEPTEMBER 19th OVER THE PHONE (845-810-0131)
The fiercely independent 19th Annual Woodstock Film Festival presents an outstanding lineup of films to be shown in Woodstock, Rhinebeck, Rosendale, Saugerties, and Kingston.
To kick off the 19th Annual Woodstock Film Festival, there will be a live performance by the Karl Berger Band following the screening of the feature documentary Karl Berger - Music Mind, which offers "an inside look into the creative process and unique approach toward music that makes Karl Berger". This kickoff event will be held on October 10 at the Woodstock Playhouse.
Singer-songwriter Michael Franti, star and director of the documentary Stay Human, will also be performing during the festival. Franti is a globally recognized musician, humanitarian, and activist filmmaker revered for his high-energy live shows, inspiring music, devotion to health and wellness, and worldwide philanthropic efforts.
Julie Taymor's globally renowned Across The Universe will have a special tribute screening on the morning of October 14th, and Matthew Heineman's feature narrative debut A Private War, starring Rosamund Pike, Jamie Dornan and Stanley Tucci will close the film festival on the evening of Sunday, October 14th. Both films will be followed by Q&A's. Tickets for Across the Universe and A Private War are now available for purchase.
There will be a panel discussion after the film screening of Lessons from a School Shooting: Notes from Dunblane, featuring the filmmakers, as well as panelists from the documentary Newtown. In the wake of the 2012 Sandy Hook Elementary School massacre that took the lives of twenty first-graders and their teachers, local clergyman Father Bob Weiss receives a letter from a fellow priest in Dunblane, Scotland, whose community suffered an eerily similar fate in 1996. From across the Atlantic, the two priests forge a poignant bond through the shared experience of trauma and healing. Never before seen film clips of the filmmakers' upcoming documentary about the mass shooting in Stoneman Douglas high school in Parkland, Florida, will be shown during the panel.
Roger Ross Williams is the first African American director to win an Academy Award with his short film Music By Prudence. Williams has directed a wide variety of acclaimed films including God Loves Uganda, which was shortlisted for an Academy Award, and Life, Animated, which was nominated for an Academy Award in 2017. Williams is on the Board of Governors for the Academy of motion pictures, Arts and Sciences, representing the Documentary branch, as well as being on the Diversity Committee for the Academy. This year Williams is our Special Guest Programmer whose selection spotlights some of his favorite contemporary works by filmmakers of color. Williams said, "I am thrilled to be a guest programmer at this year's Woodstock Film Festival. The three films I have chosen demonstrate the scope, depth and creativity that is possible when we, as black filmmakers, tell our own stories." These films include Hale County This Morning, This Evening, Shakedown, and Mr. SOUL!.
"The 2018 Woodstock Film Festival is poised to be one of the most fiercely independent and empowering, with nearly half of the filmmakers being female, and so many of the works telling meaningful stories by both emerging and accomplished filmmakers", said Meira Blaustein, Co-Founder and Executive Director of the Woodstock Film Festival. "As we set our eyes towards our 20th anniversary in 2019, we aim to not only continue but increase our unwavering support of the game-changing creatives whose unique and passionate vision always reshapes the cinematic landscape."
This year the festival presents films selected from over 2,000 entries from around the globe. Countries represented include Canada, France, Germany, Israel, Kazakhstan, Latvia, the Netherlands, Belgium, the United Kingdom, Jordan, Ukraine, and the United States. A majority of the films in the lineup will be screened with the filmmakers and cast/subjects in attendance.
The iconic Woodstock Film Festival was created in the year 2000. Since then, it has become one of the foremost regional independent film festivals. Establishing itself as a ground-breaking festival that offers a unique platform for filmmakers around the globe, the Woodstock Film Festival has been named among the top 50 film festivals worldwide.
INDIVIDUAL TICKETS ARE AVAILABLE SEPTEMBER 12th OVER THE PHONE (845-810-0131)
WOODSTOCK FILM FESTIVAL BOX OFFICE (13 Rock City Road, Woodstock, NY) will be open:
September 19 to October 7 • Wednesday through Sunday, from Noon-6PM (Closed Mondays and Tuesdays)
October 8-13 • Daily from 9AM to 7PM
October 14 • 9AM to 6PM
NARRATIVE FEATURES
The 2018 Narrative Features are an eclectic bunch of stories. These films from around the world will make the audience reflect on the importance of freewill, passion, and fighting for what you believe in. They challenge the social norm by demystifying sensitive subjects. Incredible performances and cinematography will transport you into these character's worlds of family drama, love and loss, social issues, civil rights, and life changing decisions.
Across The Universe, directed by Julie Taymor
Almost Home, directed by Jessica Blank and Erik Jensen
Ask For Jane, directed by Rachel Carey
Beyond the Night, directed by Jason Noto
Cold Brook, directed by William Fichtner
Dorst (Craving), directed by Saskia Diesing
Dreams by the Sea, directed by Sakaris Stórá
Fort Maria, directed by Thomas Southerland and S. Cagney Gentry
Ghost Light, directed by John Stimpson
Here and Now, directed by Roman Shumun
Julia Blue, directed by Roxy Toporowych
Keely and Du, directed by Dominique Cardona and Laurie Colbert
Lez Bomb, directed by Jenna Laurenzo
Little Woods, directed by Nia DaCosta
Love Revisited, directed by Nicole van Kilsdonk
Only A Switch, directed by Michael Vincent
Paris Song, directed by Jeff Vespa
A Private War, directed by Matthew Heineman
ReRUN, directed by Alyssa Rallo Bennett
Socrates, directed by Alex Moratto
Spell, directed by Brendan Walter
Swimming With Men, directed by Oliver Parker
Then Came You, directed by Peter Hutchings
Unlovable, directed by Suzi Yoonessi
We Only Know So Much, directed by Donal Lardner Ward
What They Had, directed by Elizabeth Chomko
Wheels, directed by Paul Starkman
Wildlife, directed by Paul Dano
Younger Days, directed by Paula van der Oest
DOCUMENTARY FEATURES
The 2018 Documentary Features are as illuminating as ever. The subjects of these films truly captivate their audience while sharing unforgettable stories that are sure to spark a conversation. Meet people from all walks off life and journey into their self-actualization. Be prepared for cutting-edge science, murder mysteries, conversations about institutional racism, unsung musicians, and much more.
2030, directed by Johnny Boston
The Advocates, directed by Rémi Kessler
Carmine Street Guitars, directed by Ron Mann
Dreaming of a Vetter World, directed by Bonnie Hawthorne
The Feeling of Being Watched, directed by Assia Boundaoui
For The Birds, directed by Richard Miron
Ghost Fleet, directed by Shannon Service and Jeffrey Waldron
Give Us This Day, directed by Jeff and Michael Zimbalist
Hale County This Morning, This Evening, directed by RaMell Ross
In Our Bones, directed by Alex Kimura
The Interpreters, directed by Andres Caballero and Sofian Khan
Karl Berger - Music Mind, directed by Julian Benedikt
Michelin Stars - Tales from the Kitchen, directed by Rasmus Dinesen
Mr. SOUL!, directed by Melissa Haizlip and Samuel Pollard
A Murder In Mansfield, directed by Barbara Kopple
Netizens, directed by Cynthia Lowen
Personal Statement, directed by Julianne Dressner
Shakedown, directed by Leilah Weinraub
Somaliland, directed by Harry Lee and Ben Powell
Stay Human, directed by Michael Franti
Suicide: The Ripple Effect, directed by Greg Dicharry and Kevin Hines
Up to Snuff, directed by Mark Maxey
What Is Democracy?, directed by Astra Taylor
The World Before Your Feet, directed by Jeremy Workman
WRESTLE, directed by Lauren Belfer and Suzannah Herbert
SHORTS
The 2018 Shorts are anything but little. These stories told in 40 minutes or less share anecdotes and fictional tales from across the world through live action and animation. Taking you from New York City, to Paris, to a fictional dystopian society, and back again, audiences will be immersed in these captivating tales.
1-0, directed by Nada ElAzhary; 59 Seconds, directed by Mauro Carraro; After Her, directed by Aly Migliori; Antouni (Homeless), directed by Alik Tamar; Are You Still Singing?, directed by Gillian Barnes; A Year, directed by Jisun Jamie Lee; Beast, directed by Leonora Lonsdale; Beautiful Things, directed by Dina Waxman; Black Spirit, directed by Chakib Taleb-Bendiab; Boy Boy Girl Girl, directed by Ross Kauffman; Carolee, Barbara & Gunvor, directed by Lynne Sachs; The Christmas Rabbit, directed by Christophe Lopez-Huici; The Crying Room, directed by Shalom Auslander; Del Rio, directed by Raj Trivedi; Dinner, directed by Anna Gilmore; Edith Piaf (Said It Better Than Me), directed by Joseph Wallace; Ego, directed by Mario Addis; The English Teecher, directed by Andy and Carolyn London; Even Ants Strive for Survival, directed by Ren Xia; Funeral, directed by Leah Shore; Gamble, directed by Chayadol Lomtong; Goose in High Heels, directed by John R. Dilworth; He's Watching, directed by Arthur Metcalf; Homing In, directed by Parker Hill; Jo, directed by Justine Williams; One Small Step, directed by Andrew Chesworth and Bobby Pontillas; Last Requests, directed by Courtenay Johnson; The Last Seance, directed by Laura Kulik; Lifeboat, directed by Skye Fitzgerald; Lucy, directed by Ruben Gutiérrez; The Magical Mystery of Musigny, directed by Emmett Goodman and John Meyer; Martin, directed by Sholto Crow; Melt Down, directed by Amy Jingyi Xu; Mirror Mirror, directed by Jacob Internicola; Mother, directed by Amanda Palmer; Moved to Tiers, directed by Avery Herzog; The Movie House on Main Street, directed by Teresa Torchiano; My Brother (Mi Hermano), directed by Alexis Gambis; Pour 585, directed by Patrick Smith; Rooster and The Queen, directed by Aaron Weisblatt; Salam, directed by Claire Fowler; Lessons from a School Shooting: Notes from Dunblane, directed by Kim A. Snyder; Shiva Baby, directed by Emma Seligman; Sorceress, directed by Max Blustin; Trump Bites, directed by Bill Plympton; Two Balloons, directed by Mark C. Smith; Unnatural, directed by Amy Wang; The Velvet Underground Played at My High School, directed by Tony Jannelli and Robert Pietri; Vicarious Resilience, directed by Eva Tenuto; Voice, directed by Takeshi Kushida; Welcome to the New World, directed by Jerry Suen & Anni Sultany; The Winds of Downhill, directed by Jedd and Todd Wider; Your Face Global Jam, directed by Ken Mora
Youth Initiative
This year, the Woodstock Film Festival is proud to present films written, filmed, directed, produced, and edited by passionate teens. The Woodstock Film Festival's Youth Initiative is supported by the Thompson Family Foundation. Three out of the ten films were created by students who participated in the Woodstock Film Festival Summer Youth Film Lab, a three week immersive program underwritten by an anonymous donor, that gives teenagers an opportunity to learn about the art of film and practice the full spectrum of the filmmaking process with guidance from accomplished film industry professionals.
After The Collapse, directed by Youth Film Lab participant Ethan Laclaverie
Past the Fear, directed by Youth Film Lab participant Samuel Levine
Mirror Mirror, directed by Youth Film Lab participant Jacob Internicola
Along the Water, directed by Marissa Gaylin
Can't Hurry Love, directed by Lola Cook
The Hitchhiker's Guide to Suburbia, directed by Alex Alford and Zak Denley
I Am The Only One, directed by Aicha Cherif
Inclusion On The Air, directed by Eli Canter
Silence, directed by Camille Dobbs
Wake Up, directed by Maura Palden
Music Videos
This year, the Woodstock Film Festival is highlighting 11 outstanding music videos from talented artists from the United States, Poland, the United Kingdom, and Luxembourg. These music videos will be screened online at the start of the festival.
premieres
The Woodstock Film Festival proudly offers its audiences a first look at some of the finest emerging films in the world. Here are the films making their premieres at this year's festival: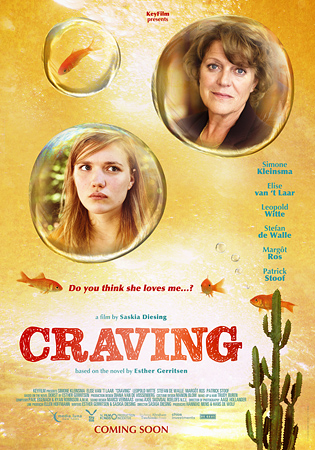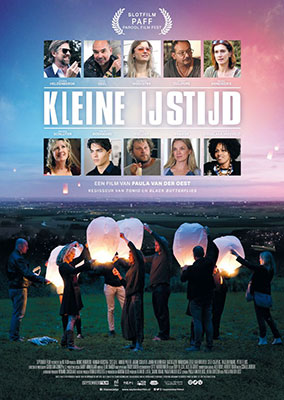 Every year, the panels generate informative conversations with top members of the industry. This year, the panels line up includes:
Chat with Julie Taymor – Honorary Maverick Award Recipient • Hosted by Thelma Adams
Between Documentaries and Narrative • Conversation with Matthew Heineman and Roger Ross Williams
Music In Film, Sponsored by BMI Case Study - Up To Snuff • Featuring W.G. "Snuffy" Walden and Mark Maxey, moderated by BMI's Doreen Ringer Ross
Women in Film, Crossing the Line • Featuring Blair Breard and other panelists to be announced, moderated by Allison Dunne
Power of Youth • Featuring filmmaker Juliane Bresser and Harry Lee, student Karoline Jimenez, student Roda Mohamed, student Sam Levine, moderated by Megan Sperry
Actors Dialogue • Featuring William Fichtner and Steve Buscemi, hosted by Martha Frankel
Virtual Reality • Featuring curators Carol Silverman, Samantha Gorman, and Dario Laverde and Virtual Reality artists and experts
The Evolution of Platforms for Visual Storytelling and Distribution • Featuring panelists to be announced, moderated by Richard Abramowitz
MAVERICK AWARDS CEREMONY
8-11PM October 13th
Backstage Studio Productions, 323 Wall St., Kingston, NY
The Annual Maverick Awards Ceremony has become one of the most talked-about events, attracting more than 500 filmmakers, industry professionals and community leaders and guests. The event is open to the public. Tickets are available at the Woodstock Film Festival Box Office or online.
The 2018 Maverick Awards Ceremony will present several honors including:
MAVERICK AWARD, recipient Julie Taymor

FILMMAKER OF DISTINCTION AWARD, recipient Matthew Heineman

Best Feature Narrative, Best Feature Documentary, Best Short Narrative, Best Short Documentary, Best Student Short, Best Animated Short, the James Lyons Editing Award (Documentary and Narrative), the Haskell Wexler Award for Best Cinematography, the Ultra Indie Award, the Carpe Diem Andretta Award and the World Cinema Award
Juried Award winners are announced to the media on Saturday night
Audience awards are announced to the media on Monday morning.
VIRTUAL REALITY
Virtual Reality (VR) is the next phase of storytelling for creators and artists. Have the chance to experience this exciting new medium live in the Woodstock Film Festival Virtual Reality Lounge at the Center for Photography on Saturday October 13. A virtual reality panel will precede at the Kleinert James Gallery at 10:00 am.