FOR IMMEDIATE RELEASE
Press Team: Sierra Slaughter & Kendal Till
Tel:
(845) 679-4265
Email:
press@woodstockfilmfestival.com
Website:
woodstockfilmfestival.org
18TH ANNUAL FIERCELY INDEPENDENT
WOODSTOCK FILM FESTIVAL
ANNOUNCES OFFICIAL 2017 LINEUP
FEATURING MORE THAN 120 FILMS, PANELS & EVENTS
Wednesday, October 11 – Sunday, October 15
WOODSTOCK, NY (September 12, 2017) - The 2017 Woodstock Film Festival will showcase 4 World Premieres, 5 North American Premieres, 1 US Premiere, 20 East Coast Premieres and 10 New York Premieres. *Detailed information can be found below.
Select highlights of this year's festival include:
CLOSING NIGHT FILM: Arthur Miller: Writer, directed by Rebecca Miller

CENTERPIECE FILMS: Last Flying Flag, directed by Richard Linklater and The Square, directed by Ruben Östlund

MAVERICK AWARD recipient Susan Sarandon

EXCELLENCE IN ACTING AWARD recipient Bill Pullman

TRAILBLAZER AWARD recipient Shep Gordon

SELECT ATTENDEES: Susan Sarandon, Bill Pullman, Shep Gordon, Giancarlo Esposito, Rory Culkin, Griffin Dunne, Michael Cristofer, Rebecca Miller, William Horberg, Peter Saraf, Lee Aronsohn, Pamela Koffler, Anne Carey, Richard Rowley, Bob Herbert, Jamie Redford, Sam Pollard, Barbara Kopple, Philippe Petit, and many more.

SPOTLIGHT ON WOMEN IN FILM AND MEDIA will feature 18 female directors who will present their work (a third of the festival's offerings!) including the World Premiere of Lisa France's Roll With Me.

LGBTQ FOCUS will highlight 6 beautiful films, including the East Coast Premiere of Becks, a film directed by Elizabeth Rohrbaugh and Daniel Powell.

WORLD CINEMA with a special focus on Dutch Cinema, presenting 10 international feature films, including the US Premiere of Waterboys, directed by Robert Jan Westdijk.

FOCUS ON MUSIC will spotlight films featuring music of diverse genres, including the New York Premiere of Michael Berry's subway musical, Stuck, featuring performances by Giancarlo Esposito, Ashanti and others.

EXPOSURE programming focuses on films that explore and challenge social, political and environmental themes, such as the New York Premiere Jamie Redford's Happening: A Clean Energy Revolution.

FILMS OF THE HUDSON VALLEY highlight local ties via locations, filmmakers, and/or actors from this creative hub, including The Strange Ones, directed by Christopher Radcliff and Lauren Wolkstein.
The fiercely independent 18th Annual Woodstock Film Festival presents an outstanding lineup of films to be shown in Woodstock, Rhinebeck, Rosendale, Saugerties, and Kingston.
To kick off the 18th Annual Woodstock Film Festival, there will be a live performance by operatic soprano Sarah Joy Miller, star of the short film A Hand of Bridge followed by the East Coast premiere of Stuck, a musical narrative about a group of six strangers trapped together on a stalled New York City subway car. The characters confront their assumptions of one another under the scrutinizing eye of a mysterious homeless man played by Giancarlo Esposito. This kickoff event will begin at 7PM October 11 at the Woodstock Playhouse.
The remainder of the films can be found under the corresponding sections below of NARRATIVE FEATURES, DOCUMENTARY FEATURES and SHORTS.
"This year's lineup is one that challenges our creative and intellectual boundaries and brings important social issues into focus, both locally and globally" said Woodstock Film Festival's co-founder and executive director Meira Blaustein. "In today's political climate it is particularly important to celebrate our differences and find our commonalities. This year's participating filmmakers have gone above and beyond in capturing diverse moments of humanity that personify fierce independence."
This year the festival presents films selected from over 2,000 entries from around the globe. Countries represented include France, Greece, Italy, Netherlands, South Korea, Spain, Sweden, United Kingdom and the USA. A majority of the films in the lineup will be screened with the filmmakers and cast/subjects in attendance.
The iconic Woodstock Film Festival was created in the year 2000. Since then, it has become one of the foremost regional independent film festivals. Establishing itself as a ground-breaking festival that offers a unique platform for filmmakers around the globe, the Woodstock Film Festival has been named among the top 50 film festivals worldwide.
TICKETS ARE AVAILABLE SEPTEMBER 20 ONLINE AND OVER THE PHONE (845-810-0131)
The WOODSTOCK FILM FESTIVAL BOX OFFICE (13 Rock City Road, Woodstock, NY) will be open:
September 20 to October 8 • Wednesday through Sunday, from Noon-6PM (Closed Mondays and Tuesdays)
October 9-14 • Daily from 9AM to 7PM
October 15 • 9AM to 6PM
NARRATIVE FEATURES
The 2017 Narrative Features hail from all corners of the world. This year, the festival offers a variety of narratives that are sure to provoke thought and deeply move the audience. Outstanding performances reflect the stories of families dealing with grief and transition, challenge the status quo, and the full range of human experience.
The Bachelors, directed by Kurt Voelker
The Ballad of Lefty Brown, directed by Jared Moshe
Beauty Mark, directed by Harris Doran
Becks, directed by Dan Powell and Elizabeth Rohrbaugh
Cold November, directed by Karl Jacob
Crash Pad, directed by Kevin Tent
Don't Come Back From the Moon, directed by Bruce Thierry Cheung
Girl in Flight, directed by Sandra Vannucchi
Holden On, directed by Tamlin Hall
Infinity Baby, directed by Bob Byington
Last Flag Flying, directed by Richard Linklater
The Light of the Moon, directed by Jessica M. Thompson
A Real Vermeer, directed by Rudolf van den Berg
Revengeance, directed by Bill Plympton and Jim Lujan
The Song of Sway Lake, directed by Ari Gold
The Sounding, directed by Catherine Eaton
The Square, directed by Ruben Östlund
The Strange Ones, directed by Christopher Radcliff and Lauren Wolkstein
Stuck, directed by Michael Berry
Submission, directed by Richard Levine
They, directed by Anahita Ghazvinizadeh
Time Trap, directed by Mark Dennis and Ben Foster
The Traveller, directed by Hadi Ghandour
Us And Them, directed by Joe Martin
Waterboys, directed by Robert Jan Westdijk
What Children Do, directed by Dean Peterson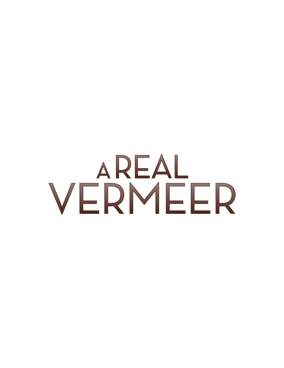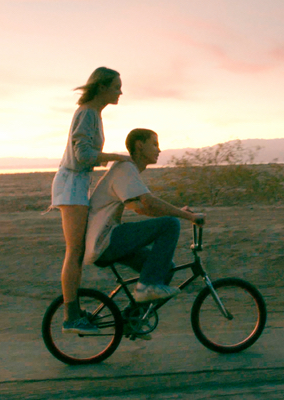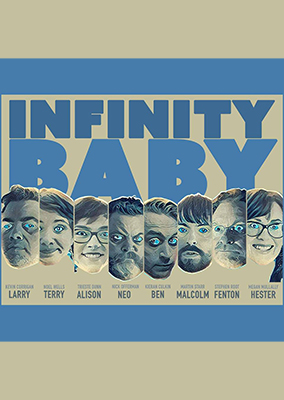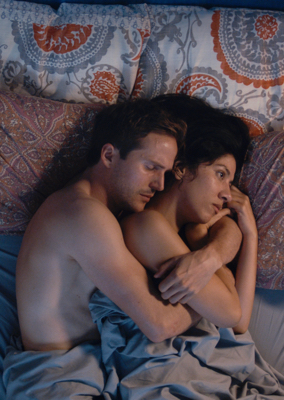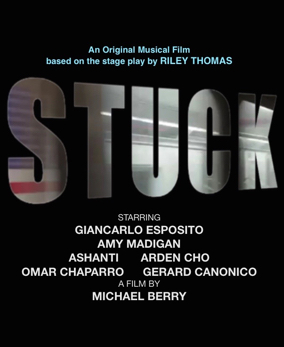 DOCUMENTARY FEATURES
The 2017 documentary features represent diverse voices of culture and span a wide range of topics and issues, from alternative energy, to artificial insemination, LGBTQ, mental health, Tibetan traditions and law. Prepare to have your world view challenged and expanded through these thought-provoking documentaries.
32 Pills: My Sister's Suicide, directed by Hope Litoff
40 Years in the Making: The Magic Music Movie, directed by Lee Aronsohn
Against All Odds- The Fight for a Black Middle Class with Bob Herbert, directed by Bob Herbert
Arthur Miller: Writer, directed by Rebecca Miller
Bean, directed by Emilie Bunnell
Becoming Who I was, directed by Moon Chang-Yong and Jeon Jin
Bombshell: The Hedy Lamarr Story, directed by Alexandra Dean
The Chocolate Case, directed by Benthe Forrer
The Cycle (America Divided), directed by Solly Granatstein, Lucian Read and Richard Rowley
Happening: A Clean Energy Revolution, directed by Jamie Redford
Joan Didion: The Center Will Not Hold, directed by Griffin Dunne
La Chana, directed by Lucija Stojevic
The Last Pig, directed by Allison Argo
Mary Janes: The Women of Weed, directed by Windy Borman
My Name is Pedro, directed by Lillian LaSalle
Nat Bates for Mayor, directed by Bradley Berman and Eric Weiss
The Organizer, directed by Nick Taylor
The Rape of Recy Taylor, directed by Nancy Buirski
Roll With Me, directed by Lisa France
Sammy Davis, Jr.: I've Gotta Be Me, directed by Sam Pollard
Shingal, Where Are You?, directed by Angelos Rallis
Supermensch, directed by Mike Myers, Beth Aala
A Symphony of Hope, directed by Brian Weidling
Thank You For Coming, directed by Sara Lamm
This is Congo, directed by Daniel McCabe
This Is Everything: Gigi Gorgeous, directed by Barbara Kopple
To A More Perfect Union: U.S. v. Windsor, directed by Donna Zaccaro
To the Edge of the Sky, directed by Jedd Wider and Todd Wider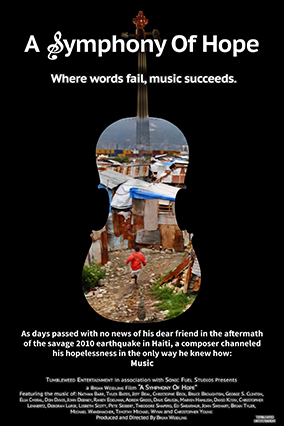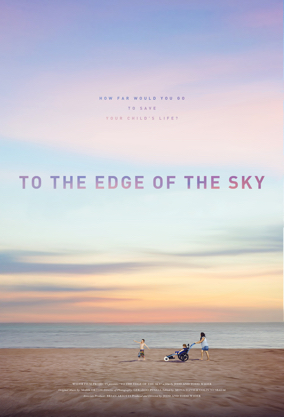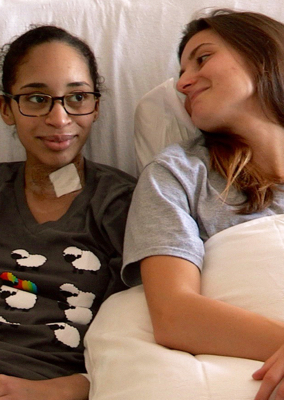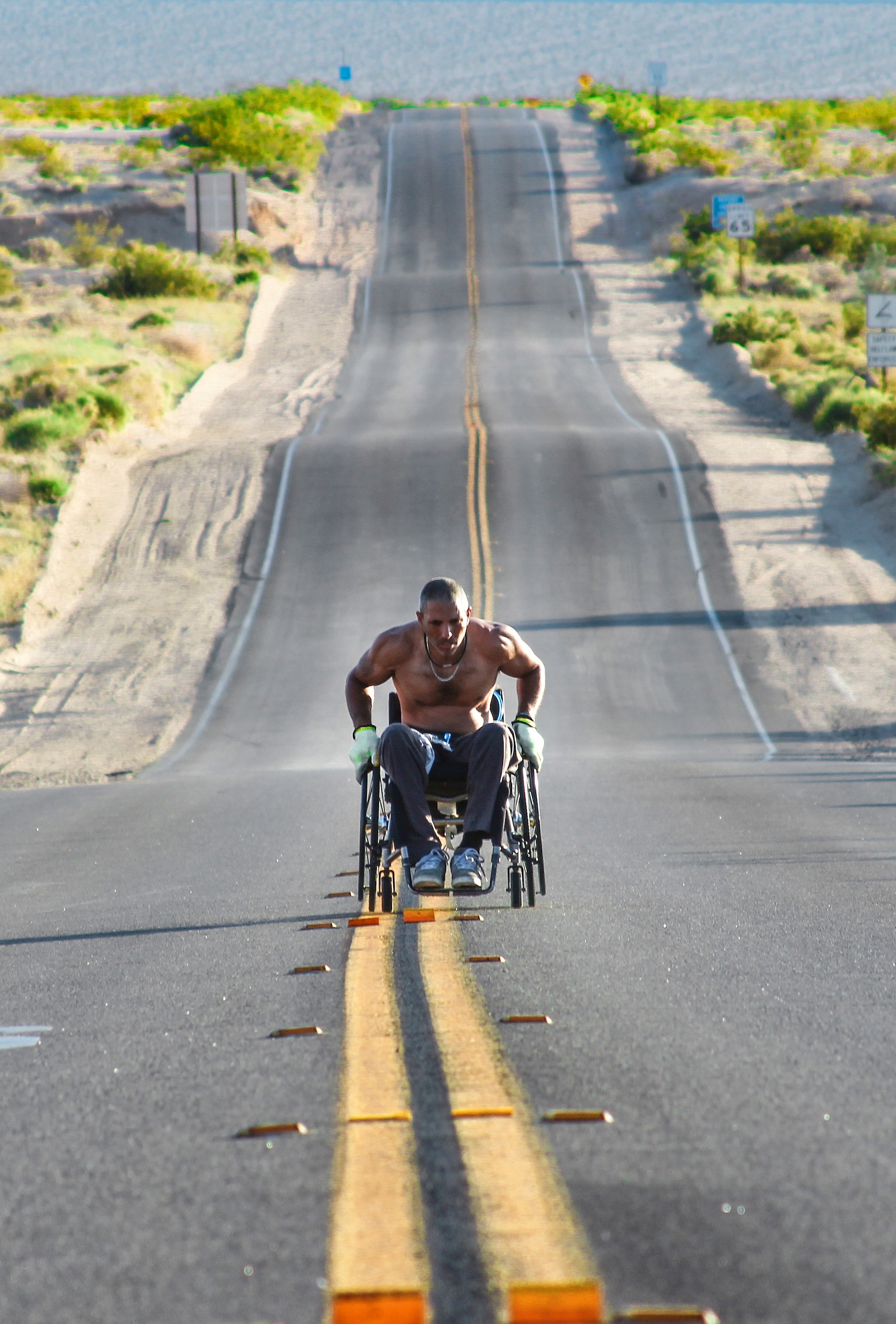 (le) Rebound, directed by Laura Beckner; 140 Characters, directed by Dean Winkler, Maureen Nappi and Donald S. Butler; A Hand of Bridge, directed by David Miller and Frank Borin; All Against the Sea, directed by Michael Sládek; American Psychosis, directed by Amanda Zackem; An Exquisite Task, directed by Beck Underwood; Blackbird, directed by Paul Spaulding; Breakin' Point– Peter Bjorn and John, directed by HochR; The Candidate, directed by Parvati Santos; Cee Cee and the Ex-Calibahhh, directed by Joy Buran and Noelle Melody; Cocked and Locked, directed by Merav Elbaz; Cop Dog, directed by Bill Plympton, Crick in the Holler, directed by Ursula Ellis; Daykwon, directed by Patrick Letterii; Delicatessen, directed by Fenglin Chen; Did You Really Say No, directed by Oren Lavie; Exquisite Corps - Robert Een, directed by Mitchell Rose; Fawn, directed by Anuk Rohde; Fires – Life is Better Blonde, directed by Natalie Erika James and Benjamin Morgan; First Bloom, directed by Tingting Liu; Fishing, directed by Zenona Darrow; The Foster Portfolio, directed by Danielle Katvan; Getting Older - Retail Space, directed by Judith C Posey; Globes - Shirley House directed by Tina Romero; Good Guys With Guns, directed by Jordan Ancel; Gravity – Amelia Curran, directed by Meghan McKnight and Maisie Jacobson; Hi Stranger, directed by Kirsten Lepore; How to Have a Romantic Date - Cartoon Box #4, directed by Joost Lieuwma; Hudson Hill - The Whiskey Hollow, directed by Stephen Mlinarcik; I'm in Here, directed by Willy Berliner; In Winter, directed by Joy Buran and Noelle Melody; It Takes A Village, directed by AJ Opuiyo; It's Just a Gun, directed by Brian Robau; Kalb, directed by Franz Maria Quitt; KCLOC, directed by Ninaad Kulkarni; Knife Skills, directed by Thomas Lennon; The Language of Ball, directed by Ramón Rodríguez; Lawman, directed by Matthew Gentile; Little Potato, directed by Wes Hurley and Nathan Millers; Lyric, directed by Alex DeRosa; Magnetic by Dan Sultan, directed by Jonathan Chong; Martien, directed by Maxime Pillonel; Metamorphosis, directed by Hudson Perrin; Meteora, directed by Francesco Pontiggia; Modern Houses, directed by Matthew Dixon; Mrs McCutcheon, directed by John Sheedy; My Nephew Emmett, directed by Kevin Wilson, Jr.; Oh Dusya, my Marusya, directed by Alexey Belkin; Outside Hearing In, directed by Dylan Reitz and Savannah Winchester; The Pain Body, directed by Gerson Oratmangoen; Pigeonhood, directed by Partho Gupte; Pittari, directed by Patrick Smith; The Poet and the Professor, directed by Ariel Kavoussi; Portlandia: Squirrels, directed by Rob Shaw; Prince of Smoke, directed by Matthew Gelb; Proxy, directed by Eric Schuman; Ram Dass, Going Home, directed by Derek Peck; The Realm of Deepest Knowing, directed by Seunghee Kim; Resolutions, directed by Tamara Fisch; Santa Woman, directed by Ari Williams; Sister, directed by Benny Rendell; The Tables, directed by Jon Bunning; Terror - Steady Holiday, directed by Joseph Armario; The Raven, directed by Zack Gibson; The Talk: True Stories About the Birds and the Bees, directed by Alain Delannoy; Tobes, directed by Kim Hardy; TV in the Fish Tail, directed by Iesh Thapar; Wednesday with Goddard, directed by Nicolas Ménard
premieres
The Woodstock Film Festival proudly offers its audiences a first look at some of the finest emerging films in the world. Here are the films making their premieres at this years festival: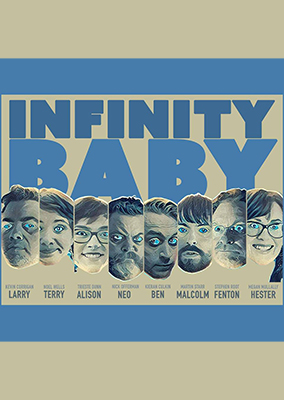 Every year, the panels allow for informative conversations with top members of the industry. This year, the panels line up includes:
Chat with Shep Gordon – Honorary Trailblazer Award Recipient • Hosted by Ed Gerrard
Chat with Susan Sarandon – Honorary Maverick Award Recipient• Hosted by Griffin Dunne
Music In Film • Moderated by BMI's Doreen Ringer Ross with Christopher Lennertz, Lucas Richman, Brian Weidling, Christopher Scott "Chris" Brooks
Actors Dialogue with Bill Pullman • Hosted by Martha Frankel
Chat with Rebecca Miller – Closing Night Film Director • Hosted by Logan Hill
Through Their Lenses: The American Condition • With Richard Rowley, Jamie Redford, Bob Herbert, and Sam Pollard
Ask the Producer • With William Horberg, Pamela Koffler, Peter Saraf, Lee Aronsohn and Anne Carey
MAVERICK AWARDS CEREMONY
7-11PM October 14
Backstage Studio Productions, 323 Wall St., Kingston, NY
The annual Maverick Awards Ceremony has become one of the most talked-about events attracting more than 500 filmmakers, industry professionals and community leaders and guests. The event is open to the public. Individual and full-table tickets are available at the Woodstock Film Festival Box Office or online.
The 2017 Maverick Awards Ceremony will present several honors including:
MAVERICK AWARD, recipient Susan Sarandon

EXCELLENCE IN ACTING AWARD, recipient Bill Pullman

TRAILBLAZER AWARD, recipient Shep Gordon

Best Feature Narrative, Best Feature Documentary, Best Short Narrative, Best Short Documentary, Best Student Short, Best Animated Short, the James Lyons Editing Award (Documentary and Narrative), the Haskell Wexler Award for Best Cinematography, the Ultra Indie Award, the Carpe Diem Andretta Award and the World Cinema Award
Audience awards are announced to the media on Saturday.