23 restaurants & hosts offered culinary delicacies
to delighted guests of the 4th Annual
TASTE OF WOODSTOCK
Winners Announced
For additional information contact press@woodstockfilmfestival.com
CLICK HERE FOR MORE PHOTOS
Woodstock, NY - On Wednesday, May 25, from 6-9pm, the 4th Annual Taste of Woodstock celebrated the culinary diversity and delicacies that the region has to offer with over 20 participants including Bistro-To-Go, Bread Alone, Catskill Mountain Pizza, Cheese Louise, Cucina, Garden Cafe, The Green Palate, Landau Grill, Lenny Bee Productions, Mountain Gate Indian Restaurant, New World Home Cooking, Oriole 9, Peace Love & Cupcakes, Provisions Woodstock, The Reservoir Inn, Santa Fe Woodstock, Shindig, Sunflower Café, The Tea Shop of Woodstock, Woodstock Yoga (for stress busting, cookies & kombucha), Woodstock Wine & Liquors, Woodstock Meats, and Yum Yum Noodle Bar.
Guests arrived at the Film Center at 13 Rock City Road and received a walking map listing the restaurants as well as a voting card to pick their favorite dishes. Guests mingled with each other while sampling wine, beer, and other beverages with the backdrop of a smooth jazz soundtrack and a welcoming atmosphere. With the Film Center as home base, the guests were free to walk about town at their leisure and delighted their palates with an incredible variety of food and drink.
"Having lived in Woodstock for many years, it is hard to believe that I had never been in some of these restaurants. Thanks for helping me get to know my town even better. And thanks to all the vendors who participated. Everyone was great. They were all winners!" - Laura Ricci
"A lovely evening of the finest grazing, blending schmoozing with old friends and discovering new friends... We only wish we could Taste Woodstock like this every Week!!!" - Randy & Barbara Rissman
"A wonderful way to eat among friends and supporters of the WFF; thanks to the many amazing local restaurants and purveyors providing delicious eats, and so much fun walking it all off, all for a great cause." - Nancy Siegel
"The Taste of Woodstock is not to be missed. The food was really outstanding. The shopkeepers and volunteers were all so friendly, and the music was a great added touch. Thanks to everyone who helped create a perfect Woodstock experience." - Joan Lonergan
Guests were very impressed with the culinary offerings and had a difficult time picking their favorites. After one of our closest votes ever, winners were chosen in six categories including: Best Main Course, Best Appetizer, Best Side Dish, Best Dessert, Best Beverage and Overall Favorite.

Without further ado; listed below are the prestigious 4th annual TASTE OF WOODSTOCK winners. As a side note, voting was very close, and attendees loved all the food!
Best overall
Bread Alone - Tomato Soup with Grilled Cheese and Gazpacho Shooter
with Avocado Toast and Various Desserts
best main course (Tie)
Provisions - House Made Pastrami with Sauerkraut and Shallot Confit Mustard on Focaccia,
Roasted Pork Belly with Hoisin BBQ sauce, Vegetarian Option as well
Woodstock Meats - Sliders featuring Woodstock Meats' premium dry-aged burger blend
best appetizer
Landau Grill - Vietnamese Shrimp and Chicken Meatballs on a Bed of Asian Slaw
with Sweet Chili Dipping Sauce with Vegetarian Option
best side dish
Cheese Louise - Cheeses and Charcuterie: Locally Smoked Black Diamond Canadian Cheddar, Garlic & Herb Chevre,
Organic Abruzzese Dry Sweet Sausage Nuggets, Creminelli Salami, Bresaola, Prosciutto
best dessert
Peace, Love & Cupcakes - The Food Network Winner!
Cupcake favorites included The Bob Dylan and The Jimi Hendrix
best beverage
Catskill Mountain Pizza - Craft Beer Samples With Pizza Slices and Dried Sausages
quotes from the event
"The perfect introduction to the best restaurants in town! Can't wait 'till next year!" - Barbara Pokras

"The Taste of Woodstock is consistently, wonderful! Each restaurant, creates so many varied, delicious dishes to enjoy, and the portions are so generous! Wandering around Woodstock, with happy friends and neighbors, laughing and eating; a community party!" - Caralee Moor

"Taste of Woodstock was a heavenly, magical classic 'Woodstock"' experience. The restaurants put out bountiful & delicious fare & Hudson Valley boutique brews.. the leisurely walking about town, seeing happy people was a super treat! Better every year." - Laurie Ylviskaer

"Meandering thru town enjoying all of the wonderful food and seeing old friends reminds one of those heady days in October when the Festival is in town. So much fun!" - Maxanne Resnick

"Woodstock never disappoints and this was especially true last night at the Woodstock Film Festival's celebrated 'Taste of Woodstock'. A gorgeous evening wandering from venue to venue, over twenty amazing restaurants shared their culinary specialties. Everything was delicious but of special note was SHINDIG's ceviche, PROVISIONS' pastrami, and BREAD ALONE's generous and delectable selections of pastries." - Amy Hutchings
Proceeds from the event benefits the capital campaign for THE FILM CENTER, which serves as a hub for the Woodstock Film Festival and Hudson Valley Film Commission, The Woodstock Film Festival is a not-for-profit, 501(C)(3) organization with a mission to present an annual program and year-round schedule of film, music, and art-related activities that promote artists, culture, inspired learning, and diversity. Its sister organization. the Hudson Valley Film Commission creates sustainable economic development year round by attracting and supporting film, video and media production.
Thanks to all of our participants and guests!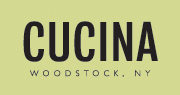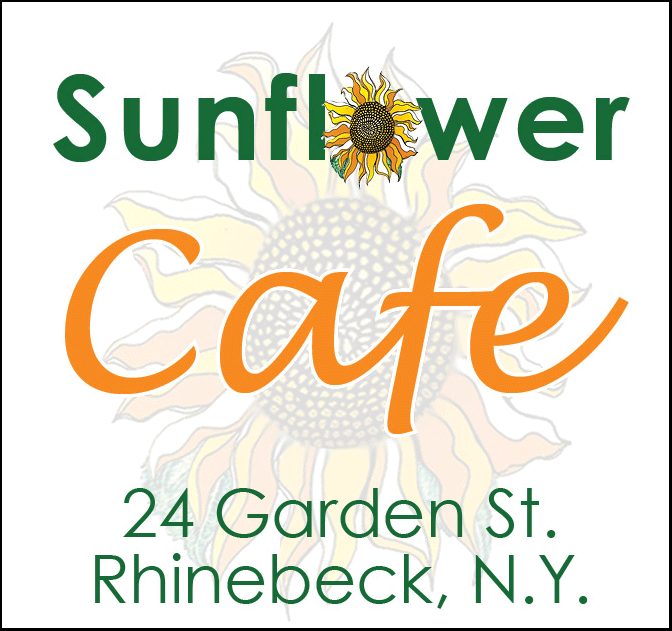 Save The Date:
June 4 • Spirit of Woodstock
June 11 • LIFE, ANIMATED
Hailed as "A true American Maverick Among Fests" and named among the top 50 film festivals world wide, the Woodstock Film Festival premieres exceptional films, hosts the most talented emerging and established professionals in the movie industry; presents A-list concerts, panels and parties, and creates stimulating, innovative programming year-round.
The Woodstock Film Festival is a non-profit, 501c3 with a mission to present an annual program and year-round schedule of film, music and art-related activities that promote artists, culture, inspired learning and diversity.
The Woodstock Film Festival returns October 13-16, 2016 for its 17th edition with an extraordinary line-up of fiercely independent films, panels, concerts and special events in Woodstock, Rhinebeck, Kingston, Rosendale and Saugerties.
The Hudson Valley Film Commission creates sustainable economic development by attracting and supporting film, video and media production.