Woodstock, NY - On Wednesday, May 24, from 6-9pm, the 5th Annual Taste of Woodstock celebrated the culinary diversity and delicacies that the region has to offer with over 20 participants including A&P Bar, Bistro-To-Go, Bread Alone, Calmbucha, Catskill Mountain Pizza, Colony, Cucina, The Green Palate, Landau Grill, Lenny Bee Productions, Little Apple, Maria's Bazar, Mountain Gate Indian Restaurant, Nancy's of Woodstock Artisanal Creamery, New World Home Cooking, Oriole 9, Peace Love & Cupcakes, The Reservoir Inn, The T Salon, Santa Fe Woodstock, Sunflower Café, Woodstock Wine & Liquors, Woodstock Meats, and Yum Yum Noodle Bar. Hosts included Center for Photography at Woodstock, Lily's, Westwood Metes & Bounds, Sparkle, Marigold Home, Loominus Handwovens.
"What a fun night!" said Bistro-To-Go's Mary Anne Erickson. "Thanks to Marsha Fleisher and Loominus Handwovens for hosting us!"
"Once again the diverse eateries of the Woodstock area outdid each other with their generous array of exquisite delicacies. All the restaurants and the many guests who enjoyed their fare were winners in our book. Thank you all!" - Meira Blaustein
"It was a great night. Lots of world-class food and friendly faces. I'm very happy for the winners, but every single restaurant was incredible in their own way! Congratulations to all!" -Evan Thomas
"Once again the Taste of Woodstock was a huge success… Fabulous food, delighting drinks, and truly an enchanting experience. We are grateful to everyone that participated; restaurants, hosts, and attendees alike." -Laurent Rejto
Guests arrived at the Film Center at 13 Rock City Road and received a walking map listing the restaurants as well as a voting card to pick their favorite dishes. Guests mingled with each other while sampling wine, beer, and other beverages with the backdrop of a smooth jazz soundtrack and a welcoming atmosphere. With the THE FILM CENTER as home base, the guests were free to walk about town at their leisure and delighted their palates with an incredible variety of food and drink. Proceeds from TASTE OF WOODSTOCK go to to support THE FILM CENTER capital campaign.
Guests were very impressed with the culinary offerings and had a difficult time picking their favorites. After one of our closest votes ever, winners were chosen in six categories including: Best Main Course, Best Appetizer, Best Side Dish, Best Dessert, Best Beverage and Overall Favorite. 5th annual TASTE OF WOODSTOCK winners are listed below, but as in past years, all participants and attendees were the real winners.
Best overall
Colony - Pulled Pork Sliders, Umami Veggie Sliders, Colony Salad, Colony Crunchers, Corn Chowder, Hand-cut Fries, and Ruizcake
best main course
Woodstock Meats - Rock City Dry-Aged Burgers, Made With Hudson Valley Pastrami Beef
best appetizer
Bread Alone - Bulgogi Korean BBQ (Pork & Vegetarian Options)
best side dish
A&P Bar - Watermelon, Tuna (raw), Heirloom Tomato.
best beverage
Landau Grill - Rose Sangria with Peaches, Citrus Fruits and Grapes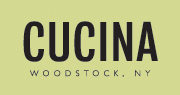 Save The Date:
July 9: JOE COCKER: MAD DOG WITH SOUL
Hailed as "A true American Maverick Among Fests" and named among the top 50 film festivals world wide, the Woodstock Film Festival premieres exceptional films, hosts the most talented emerging and established professionals in the movie industry; presents A-list concerts, panels and parties, and creates stimulating, innovative programming year-round.
The Woodstock Film Festival returns October 11-15, 2017 for its 18th edition with an extraordinary line-up of fiercely independent films, panels, concerts and special events in Woodstock, Rhinebeck, Kingston, Rosendale and Saugerties.
The Woodstock Film Festival is a non-profit, 501c3 with a mission to present an annual program and year-round schedule of film, music and art-related activities that promote artists, culture, inspired learning and diversity.
The Hudson Valley Film Commission creates sustainable economic development by attracting and supporting film, video and media production.