Woodstock Film Fest UNVEILS 2015 OFFICIAL LINEUP
CELEBRATING THE BEST IN FIErCELY INDEPENDENT FILM ON OUR SWEET sixteen
FEATURING MORE THAN 130 films, panels, concerts & special Events
 
wednesday, september 30 through sunday october 4, 2015
click here to download the 2015 wff pre-fest program
the 2015 woodstock film festival showcases 17 world premieres, 5 NORTH AMERICAN PREMIERES, 4 us premieres, 33 east coast premieres, and 26 new york premieres.
Woodstock, NY (September 1, 2015) - The fiercely independent Woodstock Film Festival (WFF) is celebrating its Sweet Sixteen in style with a stellar lineup of films to be shown in the Hudson Valley towns of Woodstock, Rhinebeck, Rosendale, Saugerties, and Kingston. Kicking off Sept 30 and continuing through Oct 4, the program includes films, panels, performances, and other special events.
"As we enter into our sixteenth year, I reflect upon the past years of gradual growth and am thrilled by how the festival has opened itself up into the world while maintaining the core authenticity and artistry that it was first founded on," said Woodstock Film Festival's co-founder and executive director Meira Blaustein. "I invite everyone to come and discover the many national and international selections that make up our 2015 lineup, as each is its own unique gem and in each you will find something that will inspire and move you."

ONLINE SALES AND PHONE SALES GO LIVE on September 9 at www.woodstockfilmfestival.com
The WFF Box Office (13 Rock City Rd. Woodstock, NY) will be open:
Sept 9-Sept 27, Wednesday through Sunday, 12pm-6pm *closed Mondays and Tuesdays
Sept 28-Oct 3, 7 days a week, 9am-7pm
Oct 4, 9am-6pm
Since its inception in 2000, WFF has firmly established itself as one of the foremost regional independent film festivals, being named by Indiewire as one of the top 50 festivals in the world. This year boasts a cutting edge variety of many genres, styles, and subject matter. Selected from over 2,000 entries spanning the globe, from countries including the UK, Mexico, Turkey, China, Germany, Israel, Spain, Canada, Brazil, Pakistan, Sweden, France, and Australia, as well as all across the United States, first-time and veteran filmmakers alike will be making their way to the Woodstock Film Festival this fall.
films in competition
Every year, the Woodstock Film Festival dedicates itself to showcasing the best independent films for cinephiles near and far. As part of the phenomenal lineup of Official Selections for this year's festival, a number of films are in the 2015 festival competition in various categories. Our panel of top-notch jurors – consisting of filmmakers and top industry professionals from various disciplines – have their work cut out for them as select narratives, documentaries and shorts programs vie for awards. Join us at this year's Maverick Awards Ceremony on Saturday evening, Oct 3, to find out who the winners are!
2015 narrative features
2015 NARRATIVE FEATURES hail from all corners of the world, as well as the Hudson Valley. Topics cover a wide-range from journeys of self-discovery, gripping thrillers, feel-good comedies, worldwide conflicts and resolutions, and personal relationships.
Feature narratives include: The Adderall Diaries, The Automatic Hate, Band of Robbers, Blunt Force Trauma, Bob and the Trees, The Forbidden Room, Good Ol' Boy, The Grace of Jake, Homeless, How He Fell In Love, I Dream Too Much, It Had To Be You, Lamb, Love & Taxes, Meet Me In Venice, The Missing Girl, Moscow Never Sleeps, Oliver's Deal, Outliving Emily, Rendez-Vous, Remember, Scout, Silver Skies, Summer, There Should Be Rules, Touched With Fire, Waffle Street, and The Walk.

CLICK HERE for a detailed list of films!
2015 documentary features
2015 DOCUMENTARY FEATURES represent diverse voices of culture and span the spectrum from music to activism and intimate slices of life to a wide range of films taking a deeper look into today's ever-changing culture and economy.
Documentaries include: 1 Giant Leap II: What About Me?, 3 Still Standing, After The Spill, The Babushkas of Chernobyl, Buried Above Ground, Deep Run, Drawing The Tiger, Family Matters, Hot Type: 150 Years of The Nation, I Will Not Be Silenced, Incorruptible, Lee's 88 Keys, Left on Purpose, Look At Us Now, Mother!, Mavis!, Monty Python: The Meaning of Live, Paradise Is There: A Memoir By Natalie Merchant, The Poet of Havana, She's The Best Thing In It, Reconquest of the Useless, Shelter, Sporting Dreams, The Student Body, The Three Hikers, and A Woman Like Me.
CLICK HERE for a detailed list of films!
Woodstock Film Festival has garnered a reputation for screening some of the most exciting films of the genre! The WFF 2015 Shorts Programming includes:
Animation, Fever Dreams, Quirks, Let's Talk, Short Docs 1 & 2, Teen Films,
Based On, Growing Up, No Trespassing, Spanish Spotlight
specialty program highlights include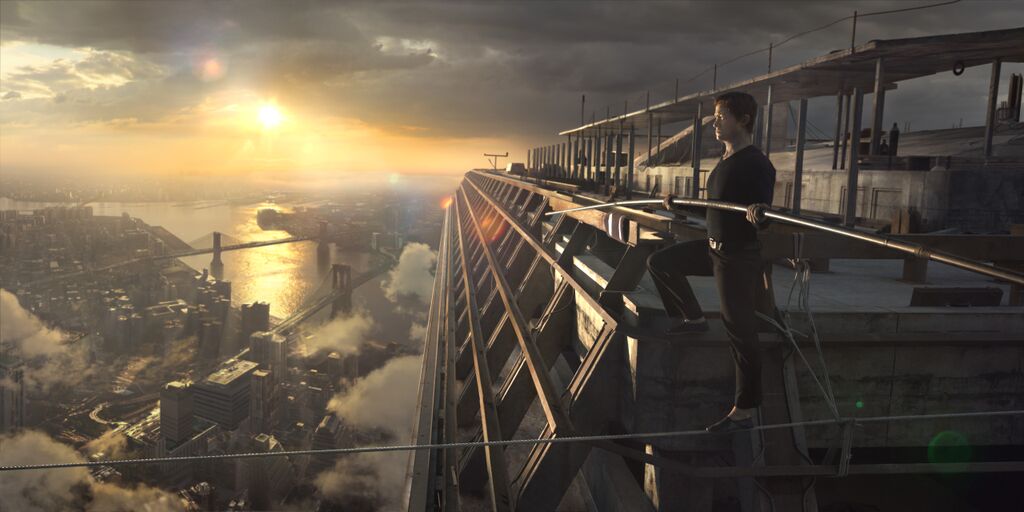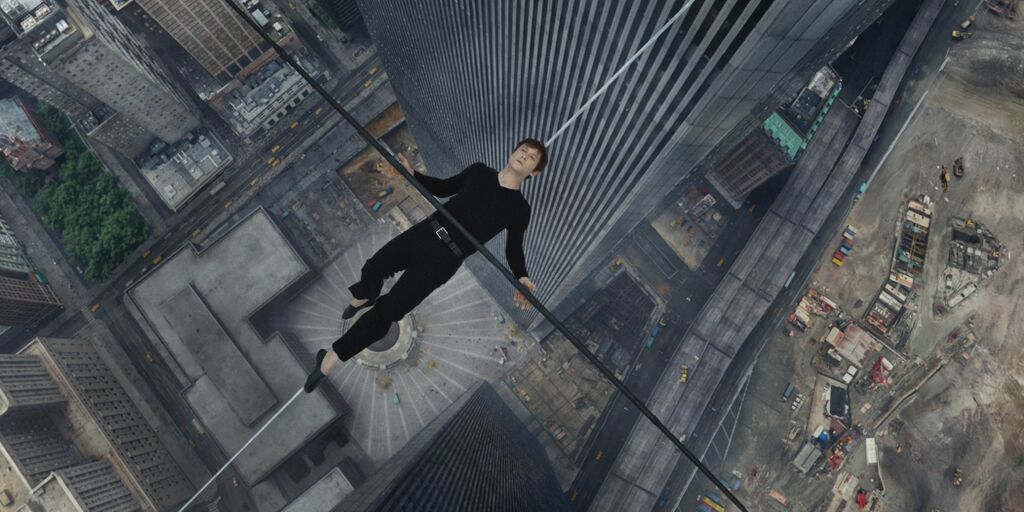 CENTERPIECE FILM: The Walk, directed by Robert Zemeckis

Directed by the acclaimed Robert Zemeckis, The Walk tells the story of high-wire extraordinaire Philippe Petit (Joseph Gordon-Levitt), as he is guided by his real-life mentor, Papa Rudy (Ben Kingsley), to execute his mad plan of walking the immense void between the World Trade Center Towers. Robert Zemeckis, the master director of such marvels as Forrest Gump, Cast Away, Back to the Future, Polar Express, and Flight, again uses cutting-edge technology in the service of an emotional, character-driven story. With innovative photorealistic techniques, The Walk is genuine big-screen cinema, a chance for moviegoers to viscerally experience the feeling of reaching the clouds. Courtesy of Sony Pictures.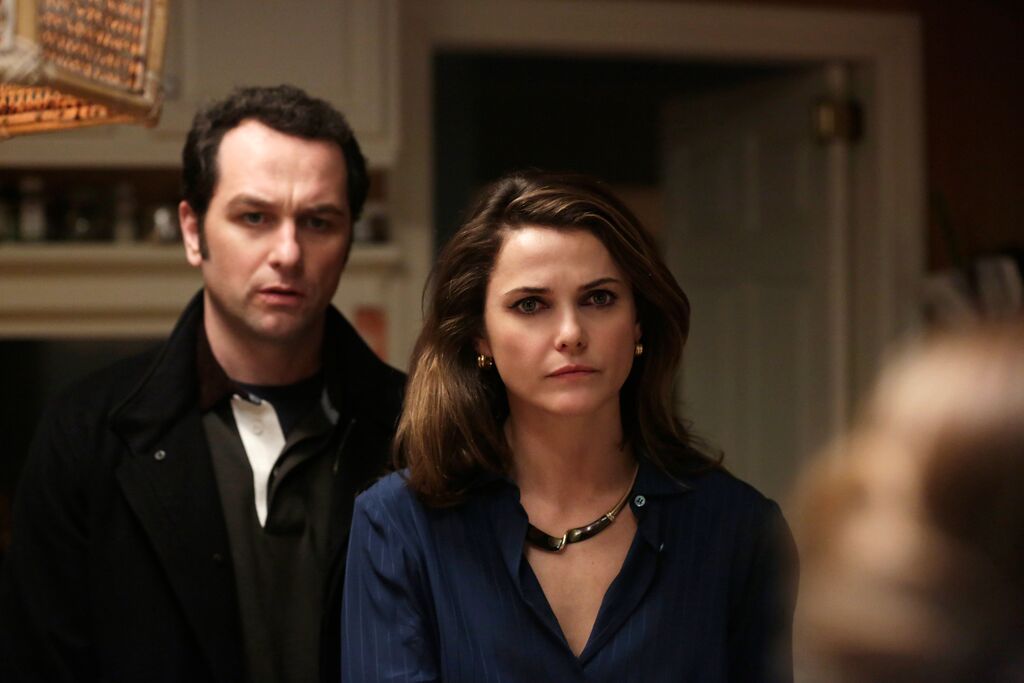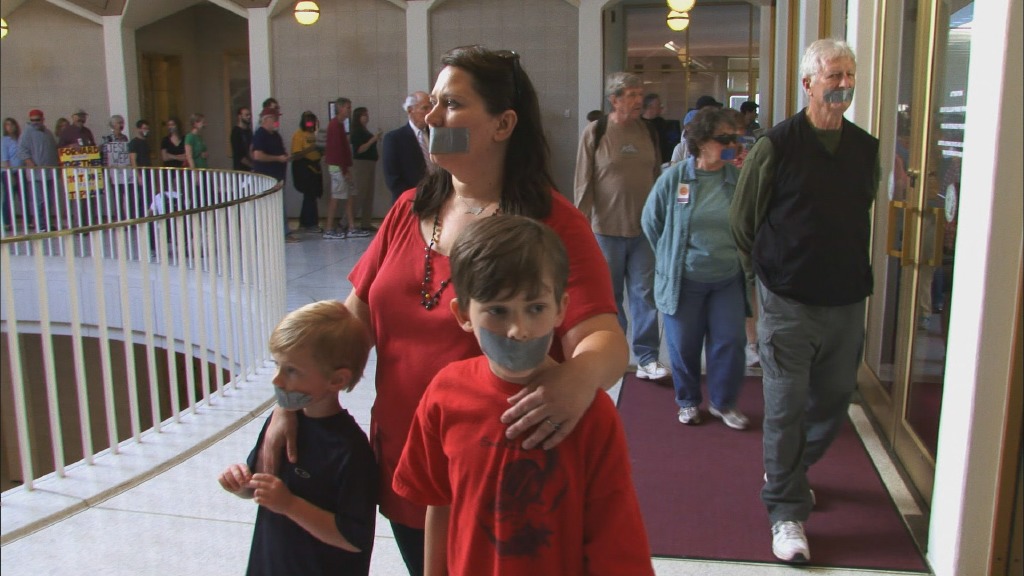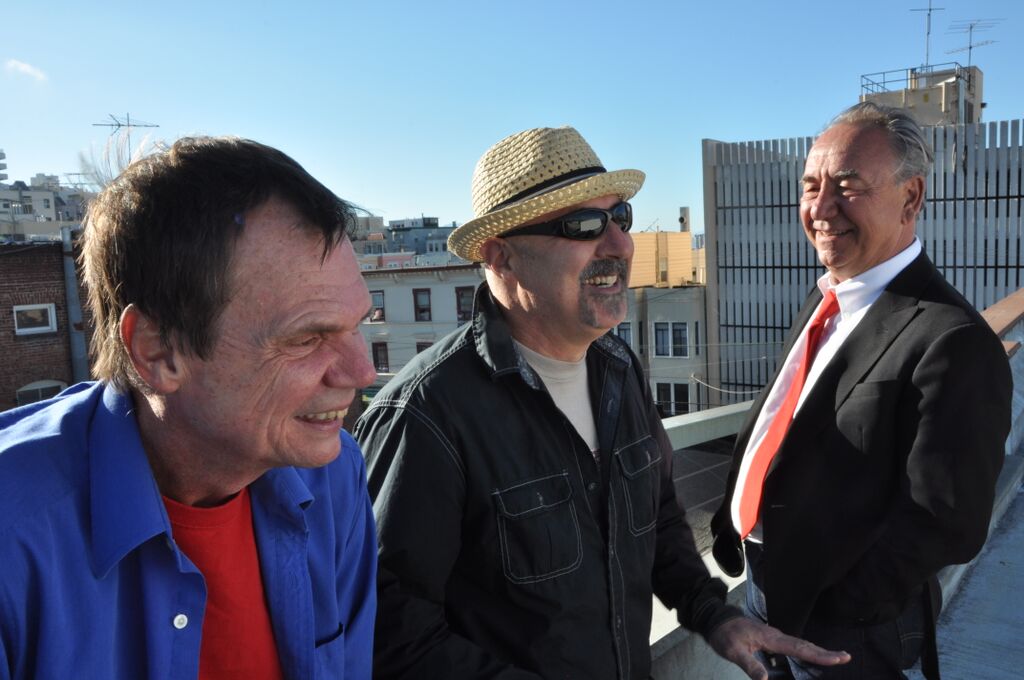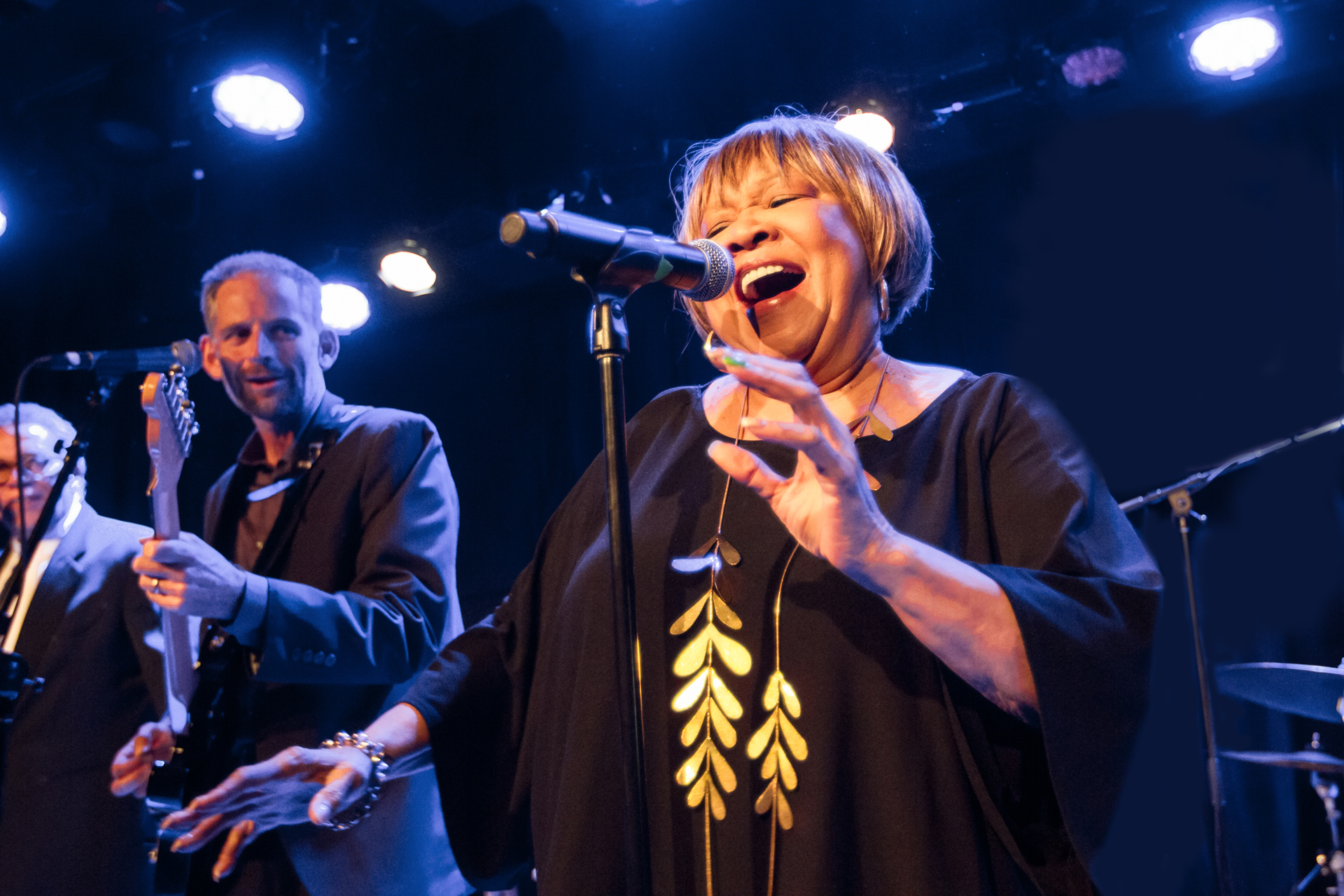 SPECIAL SCREENINGS:
Hot Type: 150 Years of The Nation (dir Academy Award-Winner® Barbara Kopple) is a vivid look at America's oldest continuously published weekly magazine. With editor Katrina vanden Heuvel (who will be in attendance) at the helm, as well as an impressive array of brilliant and passionate writers, the film takes us on a journey into the soul of American Journalism. *Followed by a conversation between director Barbara Kopple and The Nation's editor and publisher, Katrina vanden Heuvel.
3 Still Standing (dir Robert Campos and Donna LoCiero) follows three veteran stand-up comics as they struggle to survive the downfall of comedy in a changing world. Contemporaries of Robin Williams, Dana Carvey and others in the hotbed of San Francisco during the heady 1980s, success seems to be just one great set away for Will Durst, Larry "Bubbles" Brown and Johnny Steele. Now that the heyday is over and comedy seems to have taken a hiatus, the skilled live performers must seek new ways to reinvent their acts in an unfamiliar landscape of social media and online celebrity. With surprisingly serious intent - after all these men are comedians -- the "3" pursue creative ways to make their comebacks. 3 Still Standing is a 30-year roller-coaster ride through comedy's boom and bust, with recollections from contemporaries and close colleagues Rob Schneider and Paula Poundstone. And on a poignant note, we get to hear one of Robin Williams last recorded interviews.
Mavis! (dir Jessica Edwards) Calling singer/civil rights activist Mavis Staples a living legend is no overstatement. With roots in gospel and a visionary father who molded his family into the Staple Singers, we watch the group go from gospel performances at local churches during the 1960s and '70s to chart-topping mainstream hits. Skillfully combining archival material, new interviews and live performances, filmmaker Jessica Edwards hits all the high notes of the Staple Singers tenure. The movie continues to track the roller coaster of the artist's solo career, including such tender moments as Mavis's visit to the late Levon Helm at his Barn. Julian Bond, Bonnie Raitt, Wilco's Jeff Tweedy, and Bob Dylan are prominent among the friends, fellow musicians and civil rights veterans who pay homage to the documentary's star.
The Americans: Season 3, Episode 10 "Stingers" directed by Larysa Kondracki. An episode of the hit FX Cold War spy-thriller followed by a discussion with showrunner Joe Weisberg. Moderated by Indiewire Chief Film Critic and Senior Editor Eric Kohn.
SPOTLIGHT ON WOMEN
The Woodstock Film Festival's Spotlight on Women in Film & Media initiative highlights exciting new works by some of today's most talented established and up-and-coming female directors. Sweet 16 sets our highest record of female directors with 25 out of 53 features by women and many other shorts, as well! The initiative includes a panel featuring women in Film & TV, conversations with female trailblazers and exploration of hot button gender issues in today's society. In addition, the Tangerine Entertainment Award will be presented for Best Female Director.
EXPOSURE: FILMS OF SOCIAL RESPONSIBILITY: Politics, environment, war and peace.

We are proud to present a lineup of films that represent the myriad challenges our world faces in these times of uncertainty. This year's films are the voices of our diverse planet and reveal the heroes who dedicate themselves to changing the worldview against the status quo. Among others, this year's program includes After the Spill, I Will Not Be Silenced, Incorruptible, Left On Purpose, The Student Body, Buried Above Ground, Sporting Dreams, and The Three Hikers. Additional programming, including panels and year-round events, cover a broad range of socioeconomic and political topics. Select participants include Jon Bowermaster, Josh Fox, Dan Cogan, Paco de Onis ADD OTHERS!
FOCUS ON MUSIC: Outstanding films and performances.

Focus on Music showcases films about music and musicians, while, at the same time, exploring the role that music plays in film. Many of the films emphasize how music can be an important and powerful tool for expression and conflict resolution. The BMI Music Panel and concerts play a critical role in Focus on Music programming. Past participants included Pine Top Perkins, Donovan, Levon Helm, Bela Fleck and Edgar Meyer, Mike Gordon and Trey Anastasio of Phish, Kate Pierson, Arlo Guthrie, Peter Rowan, Marshall Crenshaw, and many others. 2015 Focus on Music feature films include The Poet of Havana, 1 Giant Leap II: What About Me?, The Grace of Jake, Lee's 88 Keys, Mavis!, and Paradise Is There a Memoir by Natalie Merchant the New Tigerlily Recordings. This year's participants include Carlos Varela, Krishna Das, Stewart Copeland, Jackson Browne, Natalie Merchant, Jake La Botz, and more.
HUDSON VALLEY FILMS: Passionately committed to supporting regional filmmakers and film production.

The Hudson Valley and Catskills have been a hotbed of creative energy and artistic vibrancy for over a century. In addition to attracting production talent from all over the world, many established and emerging filmmakers have now made the Hudson Valley their home. The 2015 WFF schedule has programmed locally produced feature films including I Dream Too Much and Good Ol' Boy.
LGBTQ
Since its inception, the Woodstock Film Festival has explored and celebrated LGBTQ voices with an exciting slate of films and concerts. In addition, the Hudson Valley Film Commission has worked closely with local productions including Ira Sachs' Keep the Light Onand Transamerica by Duncan Tucker. 2015 highlights include Deep Run and Summer (Zomer).
WORLD CINEMA: Films from around the globe.

As technology makes our world seem smaller and increasingly accessible, we are given the rare opportunity to expand our global consciousness. Film remains one of the highest forms for such expression, offering audiences the scenery, sounds and personalities of faraway places. WFF is proud to present the World Cinema program along with the new World Cinema Competition to further our commitment to sharing experiences across continents. 2015 highlights include The Forbidden Room, Remember, Meet Me In Venice, Drawing The Tiger, Moscow Never Sleeps, Rendez-Vous, Summer (Zomer), There Should Be Rules, 1 Giant Leap II, The Babushkas of Chernobyl, Family Matters, I Will Not Be Silenced, and Incorruptible.
YOUTH INITIATIVE: Engaging and encouraging youth participation in film.
Since its inception as an educational not-for-profit arts organization, the Woodstock Film Festival has been committed to youth and education as a means to positive development, conflict resolution and growth opportunity. WFF proudly presents its Teen Film Program each year as an event that encourages young filmmakers and showcases some of the best young talent from the local region and across the world.

On Friday, October 2, students from the region will enjoy a day of interaction with filmmakers, actors, producers, writers, animators and others from the film industry at WFF's annual CAREER DAY.
2015 panels lineup: Informative conversations with amazing names in film & Industry
Keynote Conversation with GASLAND director Josh Fox 9/30 4PM
Social Impact in Media- moderated by Cynthia Kane with Mike Webber, Todd Wider, Paco de Onis, Andrew Catauro, Dan Cogan 10/3 10AM
BMI Music for Film- moderated by Doreen Ringer Ross with Duncan Bridgeman, Stewart Copeland, Krishna Das 10/3 12PM
Enough Already! Changing the Status of Women in Film & Media- moderated by Alexis Alexanian with Rose McGowan, Leah Meyerhoff, Anne Hubbell, ACLU rep 10/3 2PM
The Honorary Award Recipients: A Conversation with Atom Egoyan & Guy Maddin- 10/3 4PM
Actor/Directors Panel- moderated by Martha Frankel with Mary Stuart Masterson, Ross Partridge, Michael Cristofer, Griffin Dunne 10/4 10AM
Film as Memoir- moderated by Simon Kilmurry with Gayle Kirschenbaum, Doug Block, Alan Berliner 10/4 12PM
Animation: What Makes Animation So...Animated?- moderated by Signe Baumane with, Mark Osborne, Linda Beck 10/4 2PM
MAVERICK AWARD CEREMONY @ BSP KINGSTON
OCTOBER 3RD, 7PM-11PM
The annual Maverick Awards Ceremony has become one of the most talked-about events in the world of independent film and across the Hudson Valley, attracting over 500 filmmakers, industry and community leaders. The event is open to the public with limited seating. Tickets are available at the Box Office or online.
New this year are the World Cinema Competition Award (more info HERE) and the Carpe Diem Andretta Award. The Carpe Diem Award will honor longtime area resident Vincent "Jay" Andretta III, who passed away in December, 2014. The Glenford resident will be remembered as a successful businessman, a driven, avid athlete and a loving, dedicated husband, father, son and great friend to many including the Woodstock Film Festival. Jay's favorite quote was Carpe Diem (Seize the Day). His life was a testament to the phrase. The Carpe Diem Andretta Award will be presented to a film that best exemplifies living life to the fullest through character and story development in a full length narrative or documentary film.
The Honorary Maverick Award will be presented to Canadian director Atom Egoyan, while the Honorary Fiercely Independent Award will be presented to fellow Canadian director Guy Maddin. READ MORE ABOUT THE MAVERICK GALA HERE.
The Awards Ceremony also includes presentation of awards for Best Feature Narrative, Best Feature Documentary, Best Short Narrative, Best Short Documentary, Best Student Short, the Animation Award, the James Lyons Editing Award (Documentary and Narrative), the Diane Seligman Awards, the Haskell Wexler Award for Best Cinematography, the Tangerine Entertainment Award for Best Female Director, the Ultra Indie Award and the newly added World Cinema Award.
2015 Jury Members include:
Feature Narrative: Stephen Lang, Thelma Adams, Joana Vincente
Feature Doc: Simon Kilmurry, Alan Berliner, Sara Bernstein
Short Narratives: Benjamin Scott, Mary Stuart Masterson, Nancy Collet
Short Docs: Hugo Perez, Cynthia Kane, Jedd Wider
Student Shorts: David F. Schwartz, Isil Bagdadi, Marjoe Aquilling
Ultra Indie: Larry Fessenden, Laurie Singer, Leah Meyerhoff
Editing Narrative: Michael Berenbaum, Meg Reticker, Sabine Hoffman
Editing Doc: Sabine Hoffman, Katherine Barnier, Chad Beck
Animation: Signe Baumane, Linda Beck
World Cinema: Claude Dal Farra, Lucy Barzun Donnelly
Cinematography: Haskell Wexler
CLICK HERE for 2015 PANELS and Special Events
CLICK HERE for complete A-Z list of 2015 Official Selection Films
CLICK HERE for TICKETING and LOGISTIC INFO

INCASE YOU MISSED IT!
2015 Honorary Award Recipients ATOM EGOYAN & GUY MADDIN
New World Cinema Competition & Focus on Dutch Cinema
Poster Art by JOY + NOELLE
1 Giant Leap II Premiere & BMI Music in Film Panel Announced
Kickoff Event THE POET OF HAVANA with Cuba's Carlos Varela
2015 Sponsors Include
Gold Sponsors: 120dB Films, Markertek, Toyota
Silver Sponsor: Ketel One
Superstar Sponsors: BMI, Metrovision, Radio Woodstock 100.1
Award Sponsors: Blackmagicdesign, filmswelike, Gray Krauss Stratford Sandler Des Rochers LLP- Attorneys at Law, Gigantic Pictures, Panavision, Tangerine Entertainment, Technicolor PostWorks NY
Event Support: Adam's Fairacre Farms, BSP Kingston, Lagunitas, Barefoot Wine, Libation, DutchCultureUSA, Hineken, New World Home Cooking Co., OLE Savannah, Mid Hudson Limosine, Paul Green Rock Academy
Technical Support: Shiftboard, 3rd St R&R Production Services, Canus Major Production, JOY + NOELLE, Technicolor Postworks NY, Viva La Data, Naomi Graphics, Woodstock Multimedia
Media Support: Daily Freeman, WKZE, The Nation, Robin Hood Radio, Ulster County Alive
Food & Beverage Support: Blue Mountain Bistro To Go, Deisings Bakery, Joshua's Cafe, Lox of Bagels, Savonna's Trattoria, Smoky Mountain BBQ, Terrapin Restaurant
Foundation Support: Charmer Sunbelt Group, Highrocks Foundation, The Klock Foundation
State & County Support: New York State Council of the Arts, ARTS Mid Hudson
FIND OUT MORE ON OUR SPONSOR PAGE



About the Woodstock Film Festival:
CELEBRATE OUR SWEET 16 WITH US
Hailed by Indiewire as "A true American Maverick Among Fests" and named among the top 50 film festivals worldwide, the Woodstock Film Festival premieres exceptional films, hosts the most talented emerging and established professionals in the movie industry; presents A-list concerts, panels and parties, and creates stimulating, innovative programming year round.
The Woodstock Film Festival is a non-profit, 501c3 with a mission to present an annual program and year-round schedule of film, music and art-related activities that promote artists, culture, inspired learning and diversity.
The Woodstock Film Festival celebrates its 16th Anniversary, September 30-October 4, 2015, with an extraordinary lineup of fiercely independent films, panels, concerts and special events in Woodstock, Rhinebeck, Kingston, Rosendale and Saugerties.